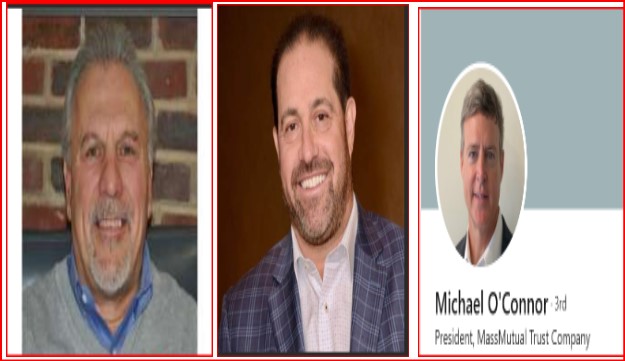 Mass Mutual, Brian Grodin, Hugo Tomasio, and Michael Book are accused of violating various state laws and professional standards.  They face complaints of "unfair trade practice, fraud, misrepresentation, negligence, breach of fiduciary duty, and breach of warranty of fit for a particular purpose" in the notice.
The USA Herald reported in July on pending litigation in Florida where a Civil Remedy Filing (CRN) was made against Mass Mutual and New York LIfe.  Referenced in those CRNs were Brian Gordon, Hugo Tomasio, and Michael Book.
The CRN gives specific detailed allegations of the multiple complaints against Mass Mutual and the agents who sold their policies to the Trust.
The dispute is connected to the Trust's purchase of three life insurance policies. The first policy was purchased on September 8, 2021. On December 31, 2021, two additional policies were added to insure the life of one of the Jeffersons.
Each of these policies was issued in the state of Nevada by the New York Life Insurance Company through Massachusetts Mutual Life Insurance Company aka Mass Mutual.  
Mass Mutual denies responsibility
Mass Mutual has issued a blanket denial of any involvement in the allegations outlined in the CRN complaint. And claim they are not responsible for the actions of any intermediary parties.