A conservative radio host and advocate of the Gas Tax Repeal Initiative in California vowed that he will seek to recall the state's Attorney General Xavier Becerra.
On Monday, Carl DeMaio released a statement alleging that Becerra misled voters by intentionally writing an unclear title for Proposition 6, the Gas Tax Repeal Initiative. He threatened to use recall to punish the attorney general if the ballot measure fails.
DeMaio said, "Voters who wanted to vote YES on Prop 6 have been deceived into voting NO—all because the Attorney General bowed to special interest pressure to remove 'Gas Tax Repeal Initiative' from the ballot and replace them with an intentionally false and deceptive title."
Over a million Californians support gas tax repeal petition
Last year, Governor Jerry Brown signed into law SB 1 also known as Road Repair and Accountability Act of 2017. The law authorizes tax increases on diesel and gas. Additionally, the law authorizes a new annual vehicle fee between $25 and $175 and a $100 fee on zero-emission vehicles.
California Republicans strongly oppose these increases in gas taxes and vehicle fees. They are using the issue to win the election in the state, which is highly Democratic.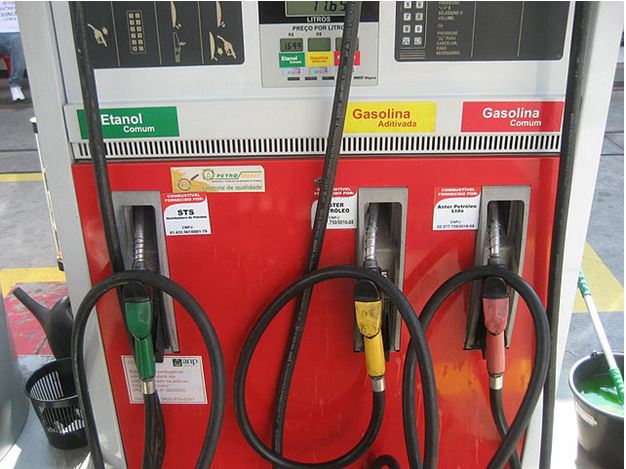 More than one million Californians signed a petition with the title "Gas Tax Repeal Initiative to get on the ballot as Proposition 6. However, Becerra changed the title of the ballot measure to "Eliminates Recently-Enacted Road Repair and Transportation Funding by Repealing Revenues Dedicated for those Purposes."
California Judge revised title and summary of Prop 6
In September last year, Sacramento Superior Court Judge Timothy Frawley ruled that Becerra's description of the ballot initiative was fundamentally flawed. He revised original title and summary of Proposition 6 to:
"Repeals Recently-Enacted Gas and Diesel Taxes and Vehicle Registration Fees.  Eliminates Road Repair and Transportation Programs Funded by these Taxes and Fees."
Frawley ruled on the similar ballot initiative proposed by Republican Assemblyman Travis Allen.
However, the title and summary of Proposition 6 on the official ballot reads: "Eliminates Certain Road Repair and Transportation Funding. Requires Certain Fuel Taxes and Vehicle Fees Be Approved by the Electorate. Initiative Constitutional Amendment."
According to DeMaio, "Sacramento politicians think they are being clever by deceiving voters with a misleading ballot title on Prop 6." He warned that they will lose their offices next year of the ballot measure does not pass.
The Yes of Proposition 6 Campaign Committee already filed a petition with the California Secretary of State's Office to recall Becerra.
"This ain't over on Election Day if they steal the election. We've only just begun," said DeMaio to reporters at the state Capitol.
Becerra's reaction
On the other hand, Becerra explained that the courts ruled on his favor on another gas tax repeal measure with a similar title but failed to qualify. He said, "I'm doing my job. I'm not going to stop."
Becerra is expected to be re-elected in his position as state attorney general next Tuesday, November 6.