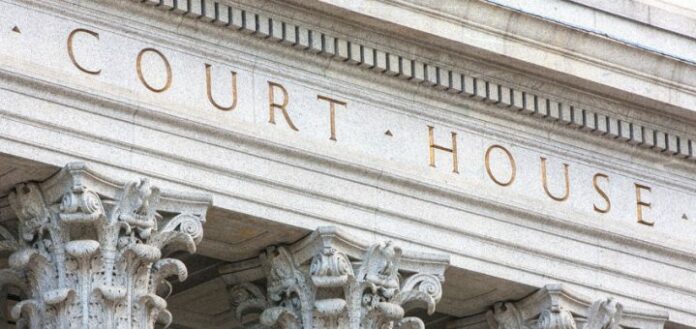 USA Herald) – This is the case of Foundation Food Group Inc. et al. v. Selective Way Insurance Co., in the U.S. District Court for the Northern District of Georgia.
On Tuesday, Foundation Food Group Inc. and Prime-Pak Foods Inc. filed a notice in a Georgia federal court dismissing their case against Selective Way Insurance Co. for nonpayment of $2 million. The notice stated that both parties will bear their own costs and expenses.
The suit stemmed from an incident in January 2021 at one of FFG's chicken processing plants in Gainesville, Georgia, where a liquid nitrogen leak caused the deaths of six workers, a facility shutdown, and federal investigations. The leak was caused by physical damage and malfunction in a freezer at the plant.
FFG claimed that Selective, a New Jersey-based company, should have covered the losses under its commercial general property insurance policy but ultimately refused to do so. FFG sought a declaratory judgment that Selective was obligated to reimburse the covered losses and also made a contract breach claim alleging that Selective had a duty to pay but failed to do so.
In addition, FFG accused Selective of acting in bad faith and causing unnecessary trouble by "drowning" the company in requests for additional information while refusing to pay, thereby causing more damage to FFG.
The plaintiffs claimed in their complaint that "Selective's dilatory failure to pay FFG's covered losses has caused additional damage to FFG, including a forced sale of the company."
Selective argued in its motion to dismiss the claims for declaratory judgment and attorney fees that the judgment claim was duplicative and the fees claim had no viability under Georgia law. FFG and Prime-Pak ultimately dropped the attorney fees claim voluntarily.
In April 2022, U.S. District Judge Richard W. Story ruled in favor of Selective on the declaratory judgment claim, stating that it was duplicative of the contract breach claim and could not stand. Judge Story said in his order, "FFG's breach of contract claim will resolve its declaratory judgment claim and no substantial controversy regarding future contractual rights exists."
The incident has also led to lawsuits against global gas giant Messer Gas LLC in Georgia state court, including wrongful death cases brought by the families of the victims. The families allege that Messer is responsible for installing a faulty cryogenic freezing system at the plant in December 2020 and failing to properly inspect, repair, and maintain the equipment or warn others about its risks.
In May 2022, Colleen Murphy, the widow of one of the victims, dismissed her wrongful death suit against Messer with prejudice. However, at least three related suits are still pending. Records also show that Ernesto Flores Galvan, a plant employee who said he suffered injuries in the incident, agreed to settle his claims against Messer for a confidential amount in March 2022.
However, Galvan has since refused to sign the paperwork to complete the settlement process, according to an attorney's lien filed in May.