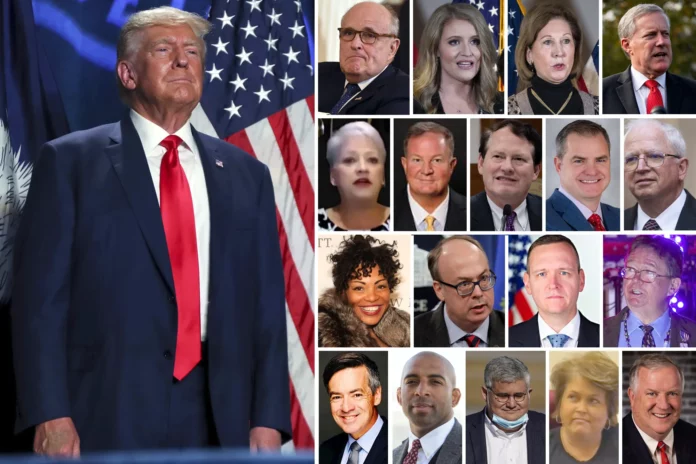 In a sequence of events reminiscent of dominoes falling one after the other, following ex-President Donald Trump's shocking surrender at an Atlanta jail, former U.S. DOJ official Jeffrey Clark and an array of defendants handed themselves over, answering felony charges tied to alleged attempts to overturn the 2020 Georgia elections results.
In the immediate aftermath of Trump's capitulation, Michael Roman, the former director of Election Day operations for Trump's 2020 campaign, found himself behind bars at the Fulton County Jail with a bond set at $50,000.
As the night deepened, one after another, key players, from a state senator to an ex-elections supervisor, followed suit.
Clark's Legal Gambit:Noteworthy was Clark's appeal to a federal judge to suspend his arrest warrant, amidst ongoing deliberations on transferring his prosecution to the federal court.
As the clock ticked down to a Friday deadline, Stephen Cliffgard Lee, an Illinois police chaplain, was the final defendant to submit himself, merely hours shy of the set deadline.
Late-Night Bookings: A Who's Who of the Georgia Elections Case
1. Michael Roman: Charged with a cocktail of offenses including conspiracy to file false documents and allegations of colluding with Trump associates to sway state legislators.