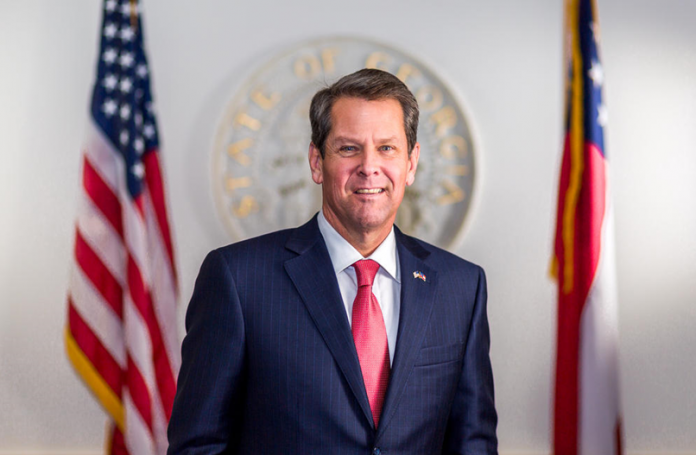 Georgia's Republican Governor Brian Kemp on Friday certified the state's election results which showed former Vice President Joe Biden winning the presidential race over President Donald Trump.
Now that the state is one step closer to wrapping up issues hounding the polls, Kemp said the Trump campaign can push for other legal options to call for a recount.
Georgia Secretary of State Brad Raffensperger, also a Republican, said President-elect Biden had definitively conquered Georgia, with the hand recount reaffirming Biden's lead of 12,000+ votes in the state.
Kemp, however, did not endorse the poll results. He instead called for another full hand recount.
Kemp, who served as Georgia secretary of state before Raffensperger, said he understood the Trump campaign's frustration over the processing of election results in the state.
"He's a fighter," Kemp said, referring to Pres. Trump. "But at the end of the day, I've got to follow the laws of the constitution of this state and that's exactly what I'm doing."
With the results now certified, Kemp said the Trump campaign will have until Tuesday to call for another recount, citing that the vote is within a half-percent.
Kemp said, "Now that Secretary Raffensperger certified, it triggers the ability of the Trump campaign to ask for the recount. If something were to happen, I'm still part of that process. So my take on all this is: I'm following the law and the rules."
Kemp has told CBS News that he urged Raffensperger to do a sample audit to compare' signatures of voters on mail-in ballots, but Raffensperger reportedly said it's not possible given that ballots are separate from the outer security envelope during the counting process.
Sen. Lindsey Graham, a staunch ally of President Trump, said in a tweet that "it would be appropriate to audit mail-in ballot signatures against a valid database."
"This will be critically important for future elections in Georgia," he added.