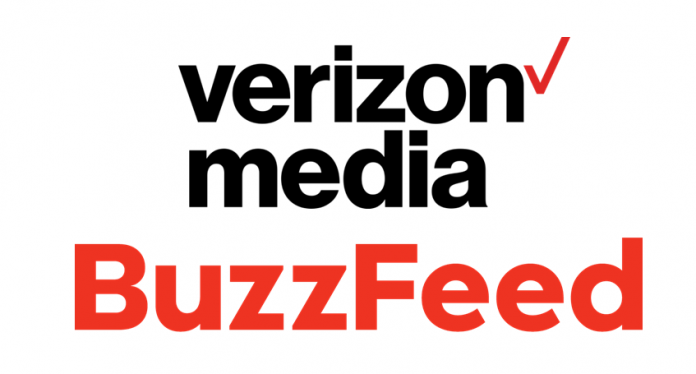 Verizon Media entered into a new "new strategic partnership" with BuzzFeed, which is acquiring HuffPost, a popular brand with significant scale and audience. 
As part of the deal, Verizon Media will acquire a minority stake in BuzzFeed. Both media companies believe that their partnership will unlock new revenue opportunities for both through content syndication, innovative ad products, and consumer shopping experience.  
This is one of the latest media partnerships in an effort to compete with tech giants Facebook and Google, which dominate the advertising market. 
Verizon Media noted that Buzzfeed with its acquisition of HuffPost together with BuzzFeed News and Tasty are "four best known new media brands."
In a statement, Guru Gowrappan, CEO of Verizon Media said their "strategy has evolved over the past two years to focus on our core strengths- ads, commerce, content, and subscriptions. We've created a powerhouse ecosystem, built on a trusted network, that delivers an end-to-end experience for consumers and advertisers. The partnership with BuzzFeed complements our roadmap while also accelerating our transformation and growth."
On the other hand, Jonah Peretti, Founder, and CEO, of  BuzzFeed commented, "We're excited about our partnership with Verizon Media, and mutual benefits that will come from syndicating content across each other's properties, collaborating on innovative ad products and the future of commerce, and tapping into the strength and creativity of Verizon Media Immersive."  
Buzzfeed, Huffpost both viral content news platforms
HuffPost and Buzzfeed both have large numbers of subscribers. Online journalism, featuring viral content is a fast-growing marketplace.  Both platforms are at the top of the industry.
Comscore reported that the  Buzzfeed website attracted 69 million visitors in October 2020, compared with the Huffpost traffic count of 36 million.
The traffic on Huffpost traffic has dropped 45% in the US since 2017. Buzzfeed's readership declined 23% during the same time period.
In 2005, Arianna Huffington put a team together to launch the Huffington Post. Jonah Peretti was on the team. Peretti went on to co-found Buzzfeed in 2006. Andrew Breitbart was also on the original Huffington Post team and he went on to start Breitbart News in 2006.
In 2011 AOL acquired Huffington Post for  $315 million.  In June 2015, Verizon Communications acquired AOL for $4.4 billion and the site became a part of Verizon Media. Arianna Huffington remained editor-in-chief until she officially departed in 2016 when the Huffington Post was rebranded as HuffPost.
The Buzzfeed Huffpost merger is a return to their roots.
As tech giants like Facebook and Google became more news-oriented, they created pressure on the smaller news platforms. Over the last few years, Buzzfeed and HuffPost both had financial setbacks that prompted layoffs and other cost-cutting measures. cutbacks.
—————————————-
Have a story you want USA Herald to cover? Submit a tip here and if we think it's newsworthy, we'll follow up on it.
Want to contribute a story? We also accept article submissions – check out our writer's guidelines here.