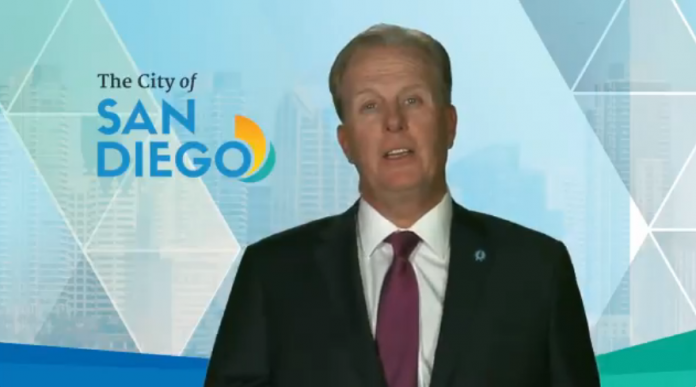 San Diego Mayor Kevin Faulconer, a Republican, slammed Gov. Gavin Newsom over his handling of the COVID-19 pandemic in the state, which is facing a surge in positive cases.  Faulconer is reportedly considering running for governor to challenge Gov. Newsom in 2022.
While it's an uphill climb for any Republican challenger given the high number of registered Democrats in California, Faulconer said Californians"need leadership — right now." He told Politico on Thursday, "People are hungry… and rightfully so."
Faulconer's revelation of his next political move comes on the heels of Newsom's series of mistakes and failures to curb the spread of COVID-19. Faulconer argued that the governor is leading California toward economic uncertainty. He noted that businesses are frustrated by his "continued shifting" of mandates in response to the pandemic. He said, "open and closing, open and closing every other month,"  adding that Californians "have had it."
Newsom has ordered a limited stay at home order in 41 counties that account for nearly the whole state population. He imposed a curfew on non-essential work, movement, and gatherings starting Saturday in purple tier counties between 10 p.m. to 5 a.m.