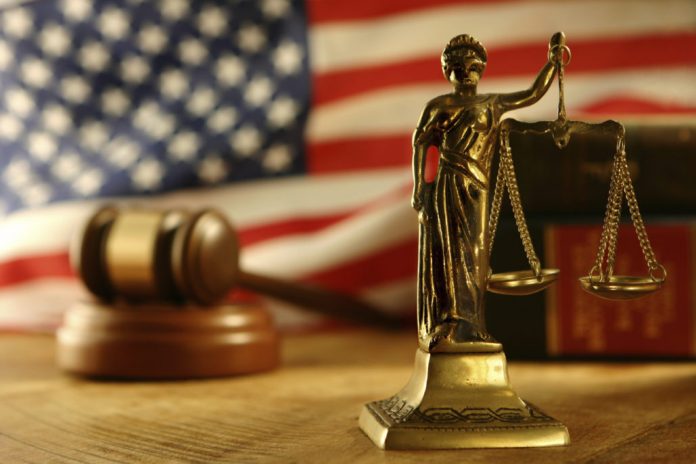 A federal judge dismissed a lawsuit filed by the Trump Campaign seeking to delay the certification of election results in Pennsylvania, where President-elect Joe Biden is ahead by more than 80,000 votes against President Donald Trump.
The decision of Judge Matthew Brann of the US District Court in the Middle District of Pennsylvania is a major blow to Pres. Trump's effort to overturn Biden's victory in the presidential election.
In his 37-page blistering ruling, Judge Brann, a longtime Republican, said the Trump Campaign failed to present compelling and factual evidence to support its claims of massive voter fraud that warrant its request to disenfranchise nearly seven million voters.
Judge Brann wrote, "One might expect that when seeking such a startling outcome, a plaintiff would come formidably armed with compelling legal arguments and factual proof of rampant corruption, such that this Court would have no option but to regrettably grant the proposed injunctive relief despite the impact it would have on such a large group of citizens."
"That has not happened. Instead, this Court has been presented with strained legal arguments without merit and speculative accusations, unpled in the operative complaint and unsupported by evidence. In the United States of America, this cannot justify the disenfranchisement of a single voter, let alone all the voters of its sixth most populated state. Our people, laws, and institutions demand more. At bottom, Plaintiffs have failed to meet their burden to state a claim upon which relief may be granted."
Judge Brann says Trump Campaign's legal argument is like a "Frankenstein Monster"
Former New York City Mayor and Pres. Trump's personal lawyer Rudy Giuliani is leading his Campaign's legal team that lodged lawsuits challenging the election results in Pennsylvania and other key battleground states.
In the lawsuit, Giuliani and his team claimed that the rights of two Pennsylvania voters under the Equal Protection Clause of the 14th Amendment of the U.S. Constitution were violated. They argued that the state's decision to give counties the discretion to adopt their own notice-and-cure policy is unconstitutional. Giuliani's team asserted that the two Pennsylvania voters were not allowed to cure their absentee ballots by their counties. However, other counties such as the Philadelphia County allowed voters to cure their absentee ballots. They claimed that discrepancy is unconstitutional and the court must block the certification of election results in Pennsylvania.
Judge Brann noted that Trump's legal team argued that the counties having control over notice-and-cure policy "creates an arbitrary system" thus it is unconstitutional. The president's lawyers then "tried to merge" their argument with a much simpler theory of harm based on the cancellation of Individual Plaintiffs' ballots in order to satisfy standing"
He compared Trump legal team's argument to a "Frankenstein Monster" that "has been haphazardly stitched together from two distinct theories in an attempt to avoid controlling precedent."
"Even assuming that they can establish that their right to vote has been denied, which they cannot, Plaintiffs seek to remedy the denial of their votes by invalidating the votes of millions of others. Rather than requesting that their votes be counted, they seek to discredit scores of other votes, but only for one race. This is simply not how the Constitution works," according to Judge Brann.
Trump Campaign legal team vows to appeal
In a statement, Jenna Ellis, the legal adviser for Trump Campaign, and Giuliani vowed to appeal Judge Brann's ruling. In fact, they consider the decision as positive citing the reason that it paves the way for them to quickly bring their case to the Supreme Court.
"Today's decision turns out to help us in our strategy to get expeditiously to the U.S. Supreme Court. Although we fully disagree with this opinion, we're thankful to the Obama-appointed judge for making this anticipated decision quickly, rather than simply trying to run out the clock."
—————————————-
Have a story you want USA Herald to cover? Submit a tip here and if we think it's newsworthy, we'll follow up on it.
Want to contribute a story? We also accept article submissions – check out our writer's guidelines here.