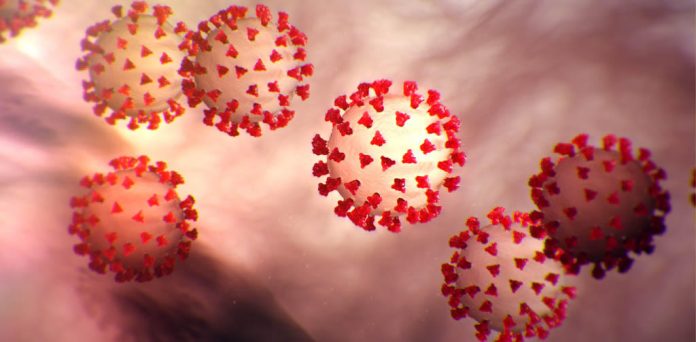 The U.S. Food and Drug Administration (FDA) granted Regeneron Pharmaceuticals (NASDAQ; REGN) an emergency use authorization (EUA) for its COVID-19 antibody treatment, a cocktail of casirivimab and imdevimab given to President Donald Trump when he was infected with the virus.
The FDA issued the EUA for REGN-COV2 on Saturday. It is administered for the treatment of mild to moderate COVID-19 in adults and pediatric patients (12 years of age or older weighing at least 40 kilograms) who are at high-risk for progressing to severe infection of the virus.
According to the FDA, Regeneron's antibody treatment showed to be effective in reducing COVID-19-related hospitalization or emergency room visits within 28 days after it was administered to clinical trial patients with high risk for disease progression. The agency will continue to evaluate the safety and effectiveness of REGN-COV2.
In a statement, FDA Commissioner Dr. Stephen Hahn said the agency "remains committed to advancing the nation's public health during this unprecedented pandemic. Authorizing these monoclonal antibody therapies may help outpatients avoid hospitalization and alleviate the burden on our health care system."
On the other hand, Regeneron president and chief executive officer Dr. Leonard Schleife said the FDA's EUA is "an important step in the fight against COVID-19, as high-risk patients in the United States will have access to a promising therapy early in the course of their infection."
Pfizer and BioNTech submit EUA application with the FDA
Meanwhile, Pfizer (NYSE: PFE) and BioNTech (NASDAQ: BNTX) submitted a EUA application with the FDA for their mRNA-based COVID-19 vaccine, which is 95% effective in preventing the virus infection.
In a video shared on Friday, Pfizer CEO Dr. Albert Bourla said, "It is with great pride and joy and even a little relief that I can say that our request for emergency use authorization for our Covid-19 vaccine is now in the FDA's hands. This is a historic day, a historic day for science and for all of us. It took just 248 days to get from the day we announced our plans to collaborate with BioNTech to our FDA submission day,"
"We have operated at an extraordinary speed in our clinical development program, from concept to regulatory filing, while always maintaining our focus on safety," he added.
Thursday, Bourla said Pfizer is prepared to distribute its COVID-19 vaccine "within hours" after obtaining regulatory approval. The pharmaceutical giant already produced more than 20 million doses of its COVID-19 vaccine. Its goal is to produce 50 million doses by the end of 2020 and 1.3 billion doses in 2021.
—————————————-
Have a story you want USA Herald to cover? Submit a tip here and if we think it's newsworthy, we'll follow up on it.
Want to contribute a story? We also accept article submissions – check out our writer's guidelines here.