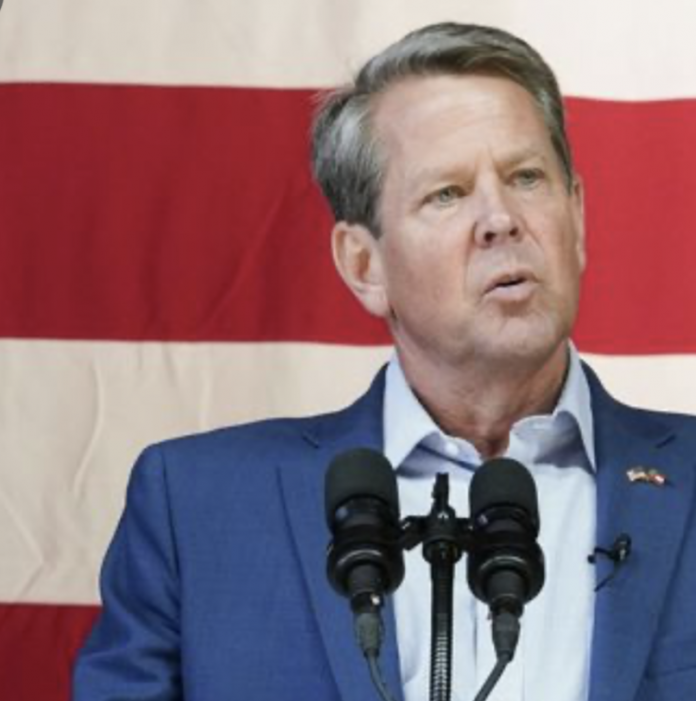 In the state of Georgia, Republican Governor Brian Kemp was put through a grueling primary election this year.
Kemp was challenged by former GOP Sen. David Perdue. Perdue, with the strong support of Trump, charged that Kemp didn't do his job or uphold election integrity rules when they mattered.
However, despite the relitigation of the 2020 presidential election, Kemp ultimately survived Perdue's primary challenge and went on to secure the nomination of the Georgia Republican Party.
Since then, Perdue's committed to backing Kemp every step of the way in his general election matchup against Georgia Democratic candidate Stacey Abrams.
The latest poll on Kemp vs. Abrams
The Georgia governor beat Abrams back in 2018. Judging from a brand new poll by ECU Center for Survey Research, Kemp remains on track to yet another victory against her.
Polling data shows Kemp carrying 50% support amongst Georgia voters; meanwhile, Abrams trails the GOP incumbent with just 45% of Georgia voters' backing.
Abrams has more funding than she did when she lost the 2018 Georgia gubernatorial election. Although, Kemp also has the incumbency in his favor.
In interviews, Kemp has talked about why 2022 is different and better than 2018. This go around, the Georgia governor has a robust record to run on. This is a record that Kemp touted throughout his primary race against Perdue, also.
Likewise, Kemp stated Democrats' profile on the national level remains horrific. The Georgia governor maintains that Abrams and other Democrats remain the party of inflation, high taxes, and other failures.
A rocky road for Abrams
Since securing the Georgia Democrat Party's nomination yet again, Abrams continues her work to make it to the governor's mansion.
She's also called on Vice President Kamala Harris and President Biden to campaign for her in Georgia. This might not work out so well in her favor, though.
For one thing, neither Biden nor Harris has very good approval ratings. At the national level, for example, the president's approval rating is just 39%.
Large swaths of Americans disapprove of how he's handled inflation, border issues, crime, and more. Having Biden stump for Abrams could very well just remind Georgia voters of all the failures to ensue from his presidency.