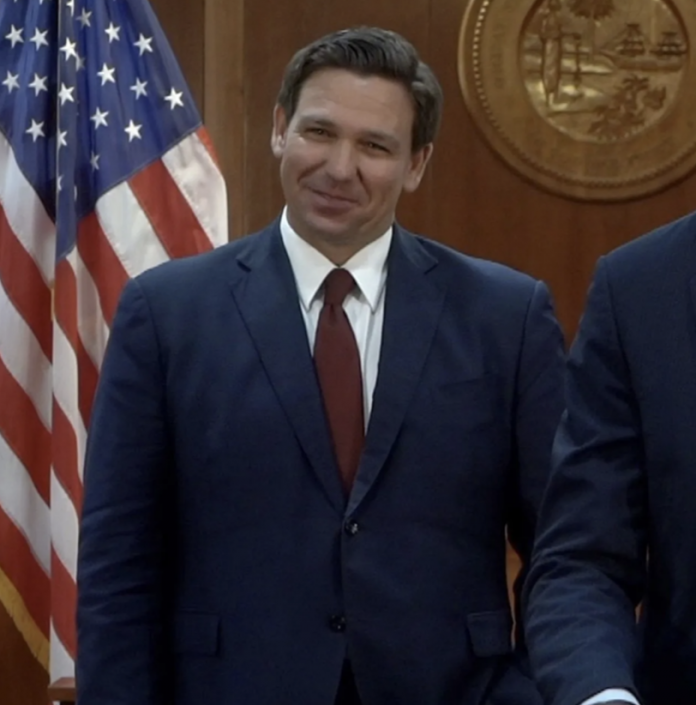 Numerous people are eagerly awaiting the 2024 presidential election. This will serve as Americans' only shot to keep Joe Biden from a second term.
With Biden in office, life has worsened for Americans. People have less money, thanks to inflation and a possible recession coming up, along with soaring gas costs and interest rates.
Communities are less safe as crime increases. Meanwhile, the Biden administration's gotten caught taking meetings with activists who want to defund and dismantle law enforcement.
There are many names to come up regarding potential challengers to Biden in the 2024 presidential election. However, one name that continues to surface is Florida Gov. Ron DeSantis.
Continous support for DeSantis to run for president
Weeks ago, a super PAC known as Ready For Ron emerged.
Ready For Ron is designed to assist and encourage DeSantis to run for office. Thus far, the group continues encouraging Americans to sign a petition in favor of a DeSantis presidential campaign.
Ready For Ron is likewise accepting donations for this purpose as well.
We can make it happen! If Ron runs, he will win. #ReadyforRon

Sign the petition https://t.co/6jXFKzyKSd https://t.co/JZLbN0T20y

— Ready for Ron (@Ready4Ron) June 14, 2022
Within the past several years, DeSantis' support levels have grown, due to his leadership of Florida. Furthermore, DeSantis persists in standing up against the poor policies and whims of Democrats.
This leads to his direct clashes with the Biden administration on multiple occasions.
However, during this week, Tesla founder Elon Musk joined the growing chorus of voices urging DeSantis to run for president.
Musk specifically stated that while he backed Andrew Yang for president in 2020, for 2024, DeSantis has the best shot of a victory.
Will DeSantis run for president?
At this time, Governor DeSantis remains in the middle of his re-election campaign in Florida.
However, this does not necessarily preclude him from running in the 2024 White House race when the time comes. This election season would begin well after Florida's gubernatorial election ends.
Another Monday where the U.S. markets are in free-fall, inflation continues to rise, gas prices are soaring and the American people suffer. We need real leadership! https://t.co/6jXFKzyKSd

— Ready for Ron (@Ready4Ron) June 13, 2022
Time will reveal whether or not DeSantis chooses to make a White House run when 2024 rolls around. However, if he does make this call, DeSantis will have a lot of people invested in him defeating Biden once and for all.
Since Biden's been president, he and DeSantis have already sparred directly with one another. DeSantis vs. Biden debates in a presidential election would surely entail more of the same.