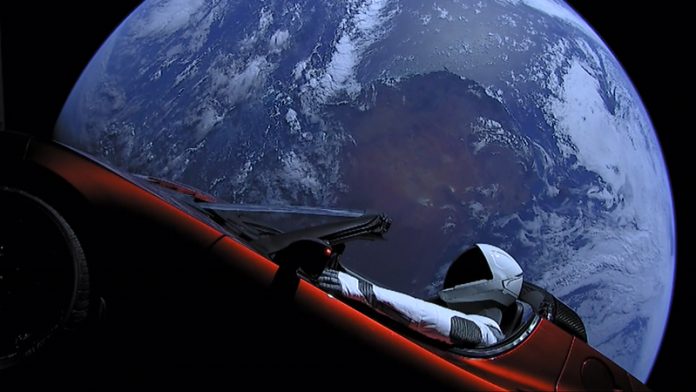 During the start of Russia's invasion of Ukraine Elon Musk's "Starlink" satellite internet was deployed. And the system is credited with keeping the Ukraine military in the war.
Russia was running an old-style invasion. And Putin's plan included severing communications and isolating Ukraine.
Mykhailo Fedorov, Ukraine's Minister of Digital Transformation, publicly pleaded with the SpaceX CEO for help. Hours later Elon Musk tweeted out that the satellite internet system operated by SpaceX was activated the same day. And the first truckload of terminals arrived a couple of days later.
Musk has launched thousands of satellites into space with SpaceX. And he created Starlink, as a source of high-speed broadband, to target areas around the world that lack reliable service. There are now more than 400,000 global subscribers. 
Starlink connects Ukraine  
A top US General from the Defense Innovation Unit claims that the SpaceX system has been vital in keeping both Ukrainians connected to the West.
"The strategic impact is, it totally destroyed Putin's information campaign," Brig. Gen. Steve Butow told Politico. "He never, to this day, has been able to silence Zelensky."
Starlink has been of great benefit to Ukrainian President Volodymyr Zelensky. It allowed him to stay in touch with the West. And he has been in "virtual" attendance at the UN, NATO and the EU. 
He has also been in close strategic communications with the US, UK, France and other countries. And he is communicating directly with his people on a near-daily basis despite heavy Russian bombardment of infrastructure.
Ukrainian soldiers use the SpaceX internet system to coordinate military action. Starlink has also been vital to aid the Ukrainian military using drones to target and destroy Russian tanks.
It keeps soldiers connected to family. The war has created millions of Ukraine refugees that need to stay connected to those unable to flee.
"We've got more than 11,000 Starlink stations and they help us in our everyday fight on all the fronts," Fedorov claimed in an interview. "We're ready, even if there is no light, no fixed internet, through generators using Starlink, to renew any connection in Ukraine."
I was fortunate enough to go to a hidden Ukrainian 🇺🇦 base on the very frontlines of the war in the Donbas. Here, with the soldiers & their commander Yuriy Bereza, I learned about life fighting on #Ukraine's eastern front. My latest dispatch for @unherd.https://t.co/xA4kMLhn7n

— David Patrikarakos (@dpatrikarakos) May 7, 2022
British journalist David Patrikarakos interviewed a Ukraine soldier. And asked how the Starlink service was aiding the resistance.
"I want to say one thing: @elonmusk's Starlink is what changed the war in #Ukraine's favor. #Russia went out of its way to blow up all our communications. Now they can't. Starlink works under Katyusha fire, under artillery fire," the soldier said, according to Twitter details of the interview.