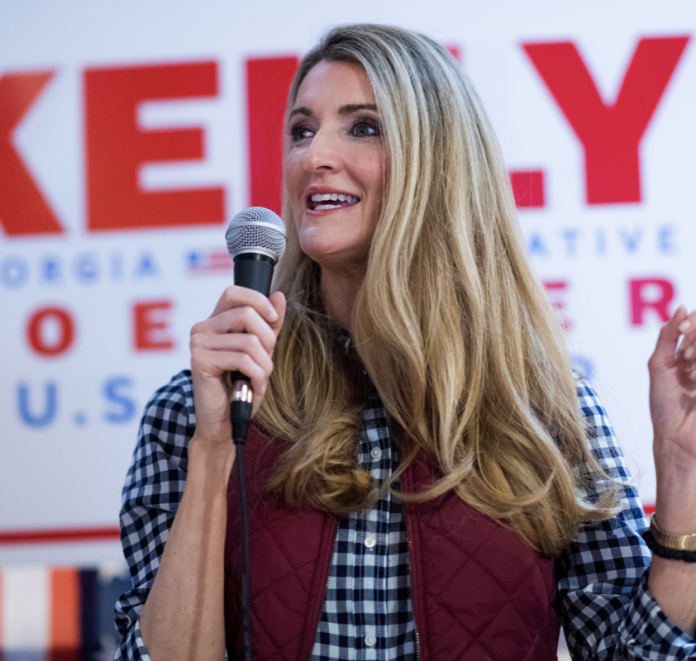 With 15 days gone since Election Day, the Georgia Senate runoff races are dominating national conversations.
Right now, GOP incumbent Senators David Perdue and Kelly Loeffler are running against Democrat opponents Jon Ossoff and Raphael Warnock.
Both of the Democrats seek to unseat Perdue and Loeffler; if even one of the incumbent candidates loses, then Republicans will lose the Senate majority to a tie. if both incumbents lose, then Democrats will have control over the Senate again.
Georgia, this is a choice between fact and fiction, right and wrong, morality and corruption.

— Jon Ossoff (@ossoff) November 18, 2020
However, if Perdue and Loeffler succeed and beat Ossoff and Warnock in the upcoming January runoffs, the GOP will hold onto control of the Senate.
Several new developments have come up in the heated Georgia Senate runoffs. Some of these developments are tied to new polls specifically regarding Perdue vs. Ossoff and Loeffler vs. Warnock.
What Americans need to know about the Georgia runoff races
New Fox5 polls show just how tight both runoffs in the Peach State are. Right now, Perdue and Ossoff are coming in even, with both candidates showing 49%. Only 2% of polled Georgians described themselves as "undecided."
The Fox5 poll surveying the Loeffler vs. Warnock race also shows what is certain to be a close race. Right now, Loeffler comes in at 48% while Warnock polls at 49%. In this survey, just 3% of polled Georgia residents claimed to be "undecided."
Out-of-state California liberals know Jon @Ossoff & @ReverendWarnock would be rubber stamps for their radical socialist agenda, and they'll do anything to get them elected.

Georgia, @KLoeffler and I need your help to #holdtheline and save the Senate! #GAsen #gapol pic.twitter.com/9n2DPWuj9I

— David Perdue (@Perduesenate) November 18, 2020
Early voting for the Georgia runoffs begins on December 14 with the final voting day being January 5. However, all four candidates have plenty of time to continue campaigning, hence the possibility for poll numbers to shift. Right now, Perdue and Loeffler are joining forces and campaigning together in the Peach State, as are Ossoff and Warnock.
Defending the Senate majority
Ultimately, the outcome of the Senate majority rests on the shoulders of Perdue and Loeffler. Both Republican incumbents realize this and are campaigning accordingly.
Perdue has repeatedly zinged Ossoff for having a "radical socialist agenda" and apparently failing to defend it; much to the annoyance of Ossoff, Perdue also stated that he would not debate his Democrat challenger again, due to Ossoff's repeated dishonesty. Ossoff, meanwhile, is still seeking a total of six more debates against Perdue.
All you need to know.

Help @Perduesenate & me stop California and New York liberals from flipping Georgia: https://t.co/q92O3D1RSx #gapol #gasen pic.twitter.com/kBX3V0LF4z

— Kelly Loeffler (@KLoeffler) November 18, 2020
While Perdue and Ossoff won't debate again, Georgians and other Americans can expect to see new Loeffler vs. Warnock debates. The Republican senator expressed her readiness to debate Warnock as many times as he likes, stating that these debates will give her the opportunities to expose Warnock's radicalism.
On Friday, Perdue and Loeffler will have the support of Vice President Mike Pence in Georgia. The vice president will speak at two rallies on November 20th to encourage Georgians to get out and vote for Perdue, Loeffler, and ultimately a red U.S. Senate.
—————————————-
Have a story you want USA Herald to cover? Submit a tip here and if we think it's newsworthy, we'll follow up on it.
Want to contribute a story? We also accept article submissions – check out our writer's guidelines here.