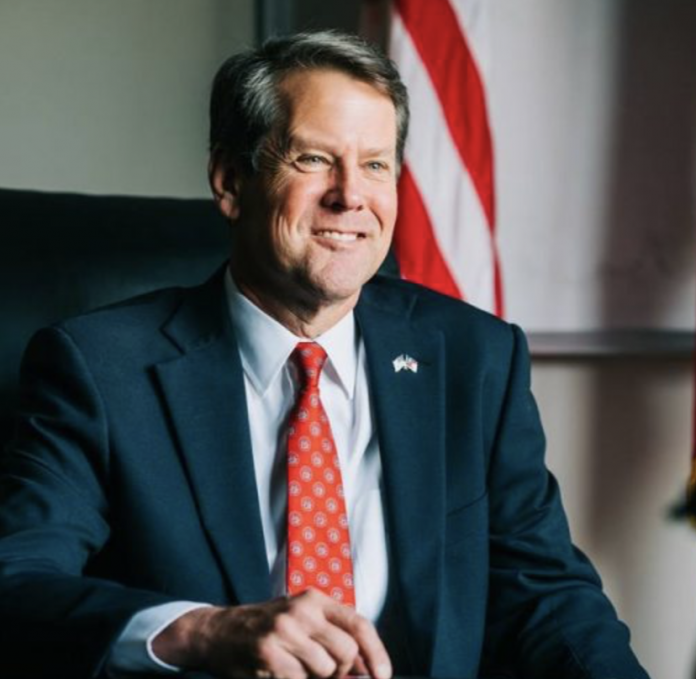 Towards the end of April, Georgia Gov. Brian Kemp (R) made the decision to reopen the state for business. Of course, Kemp's latest Executive Order included guidelines that businesses must adhere to when they resume operations. Social distancing, extra sanitation, etc. are just a few examples.
The Georgia governor faced swift backlash from Democrats and left-wing media for his decision to reopen the state. Many left-leaning folks also predicted that Kemp's decision to reopen would cause COVID-19 hospitalizations to go through the roof.
Of course, this prediction turned out to be entirely, utterly, and undeniably inaccurate. A little over two weeks after Gov. Kemp's decision to reopen Georgia, coronavirus hospitalizations have reached record lows.
The Swift Drop in Georgia's COVID-19 Hospitalizations
On Saturday, May 9, the Georgia governor took to Twitter to alert state residents and the rest of the nation about the decline in hospitalizations from coronavirus.
In his tweet, Kemp additionally noted that the use of ventilators in Georgia has also dropped to record lows. This information firmly disproves the left-wing narrative that reopening Georgia would overwhelm hospitals with new COVID-19 cases.
Today marks the lowest number of COVID-19 positive patients currently hospitalized statewide (1,203) since hospitals began reporting this data on April 8th.

Today also marks the lowest total of ventilators in use (897 with 1,945 available).

We will win this fight together! pic.twitter.com/byxACEiQCp

— Governor Brian P. Kemp (@GovKemp) May 9, 2020
Since choosing to reopen the state of Georgia, Kemp has held firm in the face of immense blowback. The Georgia governor's Executive Order also arrived just as Georgia residents planned to protest at the State Capitol in the hopes of getting the economy open again. However, when Gov. Kemp announced his decision to re-engage Georgia's economy, organizers for the protest called off the event.
The Gradual Return of the U.S. Economy
Despite individuals who favor indefinite shutdowns, the return of the American economy is gradually, yet surely, coming. Georgia, Texas, Florida, and other states have already taken measures to get folks back to work.
Many Americans want to get back to work. People also need to be able to support themselves, feed their families, and remain economically afloat. Additionally, there are many Americans with concerns about civil liberties infringements and a situation where coronavirus is used to expand the power of government.
As the economy returns, more and more people are going out and frequenting businesses. Individuals who disagree with reopenings that are currently happening reserve the right to shelter in place without a compulsory government mandate.