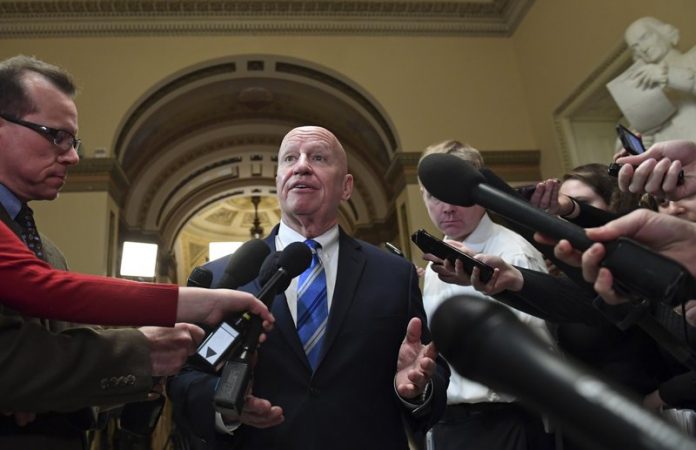 WASHINGTON (AP) The tax overhaul of 2017 amounts to a high-stakes gamble by Republicans in Congress: That slashing taxes for corporations and wealthy individuals will accelerate growth and assure greater prosperity for Americans for years to come.
The risks are considerable.
A wide range of economists and nonpartisan analysts have warned that the bill will likely escalate federal debt, intensify pressure to cut spending on social programs and further widen America's troubling income inequality.
Congress is expected to vote this week on the bill, the most far-reaching rewrite of the U.S. tax code since 1986. It would shrink corporate taxes, prod companies to return trillions in profits they've kept overseas, cut taxes on wealthy estates and drop tax rates — but only temporarily — for individuals.
It puts its faith in the prospect that lower taxes will make corporate America turn more generous and spend more expansively.
"This is a bet on our country's enterprising spirit, and that is a bet I am willing to make," Tennessee Republican Sen. Bob Corker said Friday after dropping his previous opposition to higher deficits and throwing his support behind the bill.