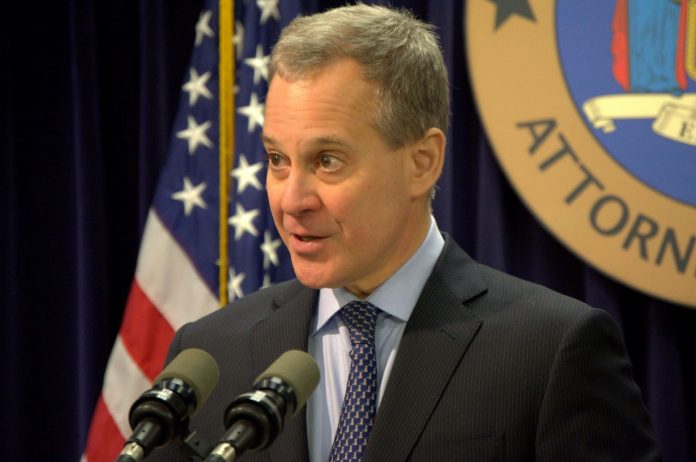 New York Governor Andrew Cuomo decided to appoint a special prosecutor to investigate the allegations against former Attorney General Eric Schneiderman.
On Tuesday, Schneiderman resigned from his position following a report indicating that he physically abused four women. He denied the accusations and explained that he engaged in a "role playing and other consensual sexual activity.
Gov. Cuomo and other Democratic leaders in New York called for his resignation immediately after learning about the accusations.
On Tuesday evening, Gov. Cuomo sent a letter to Nassau County District Attorney Madeline Singas and New York State Acting Attorney General Barbara Underwood.
Singas has "extensive expertise" to investigate Schneiderman
In his letter, the governor said he is appointing Singas as Special Prosecutor and Special Deputy Attorney General to investigate, and if warranted prosecute Schneiderman.
"The integrity of our justice system is of paramount importance. News of former Attorney General Eric Schneiderman's alleged improprieties as the State's chief legal officer are grossly disturbing and must be fully investigated. The brave women who chose to come forward deserve swift and definitive justice in this matter," said the governor.
Additionally, Gov. Cuomo said Singas has "specific and extensive expertise" to look into the physical abuse allegations against Schneiderman. He noted that Singas is the former head of the Special Victims Bureau at Nassau County District Attorney's Office. She is also a founding member of the Domestic Violence Bureau at the Queens County District Attorney's Office.
Furthermore, the governor noted a conflict of interest between the New York County District Attorney"s Office (DANY) and the Attorney General's Office. Currently, the AG's office is investigating DANY and NYPD's handling of alleged illegal acts including sexual harassment and assault by Harvey Weinstein.
Gov. Cuomo said, "There can be no suggestion of any possibility of the reality or appearance of any conflict or anything less than a full, complete and unbiased investigation. The victims deserve nothing less."