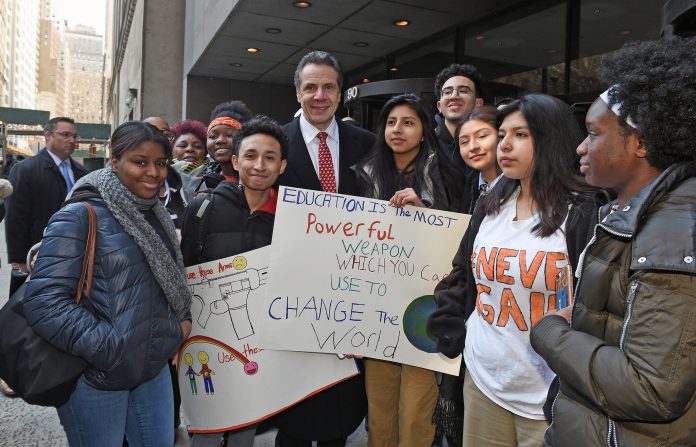 Governor Andrew Cuomo is not pleased with some New York schools for imposing disciplinary actions on students who participated in the nationwide walkout to protest gun violence.
On Wednesday, the Albany Times-Union reported that students at Schuylerville and South Glens Falls received disciplinary actions for joining the protests.
In a letter to New York Education Commissioner MaryEllen Elia, Gov. Cuomo said there had been several reports indicating that schools are disciplining students and faculties for joining the historic event yesterday.
Gov. Cuomo noted that one school "physically blocked the exits to prevent students from demonstrating." He called the incident "disturbing."
In addition, the governor said, "These actions send a terrible message to New York's children and are against constitutional free speech protections." He asked Commissioner Elia to "use the SED's [State Education Department] to stop these schools, reverse course, and cease any disciplinary actions."
Gov. Cuomo should applaud students for joining nationwide walkout
"Peaceful expression of views on controversial issues that is not disruptive or threatening is a right that all students have in this country," said Gov. Cuomo.