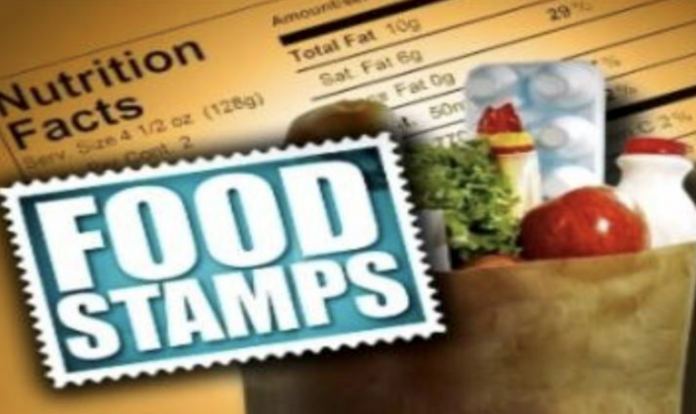 Pennsylvania Governor Tom Wolf strongly opposed the Trump administration's proposed rule changes for the Supplemental Nutrition Assistance Program (SNAP) popularly known as food stamps.
Last week, the U.S. Department of Agriculture (USDA) published its proposed rule to limit the automatic eligibility to household receiving food stamps, which is funded under the Temporary Assistance for Needy Families (TANF).
Under the proposed rule, the USDA wants to end the Broad-Based Categorical Eligibility, which makes low income families eligible for food stamps. Pennsylvania and 42 other states are implementing this policy.
Gov. Wolf says proposed rule changes will create "undue burden" vulnerable Pennsylvanians
On Monday, Gov. Wolf said the USDA's proposal is ridiculous because it punishes working class families.
"This proposed change to SNAP benefits is punishment for working families across America. I oppose this ludicrous change that will hurt tens of thousands of Pennsylvanians, creating an undue burden and more food insecurity for families, older Pennsylvanians and people with disabilities who already struggle to put food on the table," said Gov. Wolf.
Additionally, the Governor emphasized, "This proposed rule will have a negative effect on food security, including jeopardizing the school lunch program…The federal government must do better to support working families."
Furthermore, Gov. Wolf stated that the proposed rule will have a significant impact on the state's economy.
"Pennsylvania retailers rely on the money SNAP recipients spend and reducing the number of people able to use these benefits in Pennsylvania will have a significant economic impact. In addition, when people receive proper nutrition, they remain healthier and spend less on health care. Depriving people of the means for adequate sustenance and a healthier life is cruel and inhumane," said the Governor.
His office noted that 1.7 million Pennsylvanians depend on food stamps. Eliminating the Broad-Based Categorical Eligibility will put at risk around 200,000 people in more than 120,000 households in Pennsylvania.