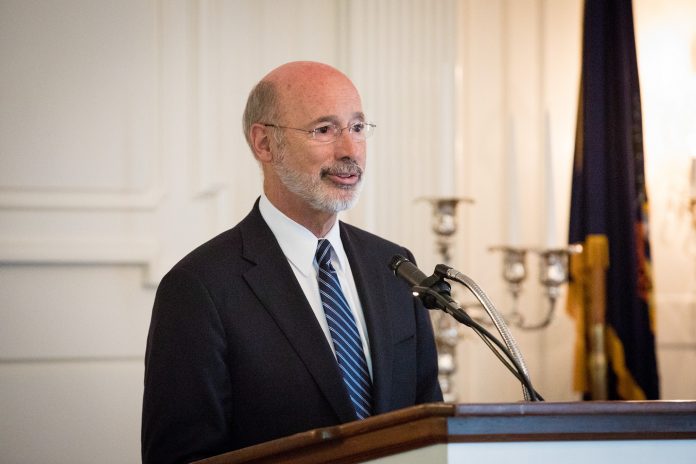 Governor Tom Wolf reaffirmed Pennsylvania's commitment to welcoming and helping refugees fleeing from dangers and persecution in their countries.
In a letter to President Donald Trump and Secretary of State Mike Pompeo, Gov. Wolf said he is affirming "Pennsylvania's founding values and its commitment as a welcoming state."
Gov. Wolf said Pennsylvania will continue to welcome refugees who want to live and work in its communities. He reminded the Trump and Pompeo that "William Penn founded the commonwealth on the principle of religious freedom, seeking to allow those in Europe to escape persecution."
The U.S. must maintain its image as a beacon of hope and freedom
The Governor also stated that it is important that the Unites States maintain its "moral authority worldwide." It means the U.S. must welcome individuals seeking refuge from violence and oppression.
"This maintains our image as a beacon of hope and freedom, and shows the world that America is the antithesis of the places these individuals are fleeing," said Gov. Wolf. 
Refugees help make Pennsylvania communities better
Additionally, Gov. Wolf told Pres. Trump and Sec. Pompeo that over the past decades, refugees helped made Pennsylvania communities better.
He expressed his conviction to continue to continue that tradition by allowing refugees to resettle, make a home, find employment, start a business, pay taxes and enrich communities across the state.
Furthermore, Gov. Wolf noted that refugees seeking to resettle in America are subject to the highest level of security check." The U.S. accepted hundreds of thousands of Jewish and Vietnamese refugees fleeing violence and persecution during the World War II and Vietnam War, respectively.
"We should continue to help those we can while taking care to protect our commonwealth and our country, just as we have done for hundreds of years. To reject refugees outright emboldens the message of those who seek to inspire hatred… I am dismayed that America is sharply reducing its commitment to extend a hand of hope and freedom to vulnerable families across the world. But I remain committed to ensure – to the fullest extent possible – that Pennsylvania continues our founding traditions of tolerance and acceptance," said Gov. Wolf.