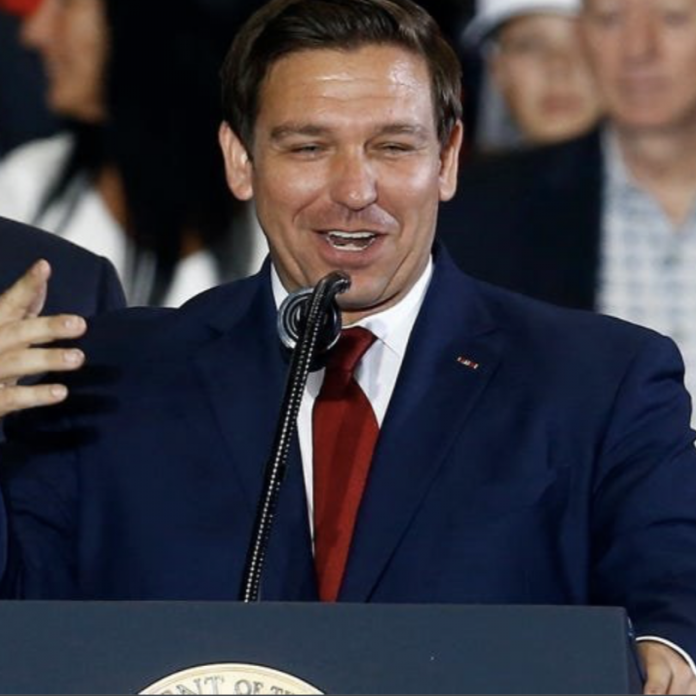 Since Joe Biden's held the White House, he's done everything in his power to vilify gun owners and crack down on gun ownership with the ultimate endgame of pulverizing the Second Amendment.
It's also worth noting the president's opposition to gun rights dates back decades. This even goes back to the time he served as a US senator. However, since Biden's time in the White House, supporters of the Second Amendment continue standing up like never before.
Thus far, nine different states have enacted constitutional carry laws since the current president's term. The most recent state to affirm the rights of law-abiding citizens to carry firearms without a permit is Georgia.
Now, Florida Governor Ron DeSantis is confirming that his state will be next to pass constitutional carry.
DeSantis on constitutional carry in Florida
On Friday, the Florida governor held a press conference in Levy County. During this time, he laid out the facts about the right of Floridians to carry firearms without a permit from the state.
According to DeSantis, the Florida state legislature will get a constitutional carry bill passed, which he will then sign into law.
DeSantis admitted he couldn't lay out a day-by-day timeframe for this; however, he assured that constitutional carry will stand as the law of the land in Florida before his governorship ends.
Strong momentum for constitutional carry
Depending on when Florida approves constitutional carry, the state could become the 26th to allow its residents to carry firearms without permits.
In general, the rise of gun ownership in America plays a strong role in support for constitutional carry. As crime rises, many folks continue turning to gun ownership for self-protection.
This is especially true, thanks to policies like bail reform, police defunding, and early releases for prisoners. Ultimately, people have no interest in being sitting ducks for criminals to victimize.
DeSantis' commitment to pass constitutional carry comes as he remains up for re-election. Thus far, the governor has raised more than $100 million for his 2022 gubernatorial campaign.
On top of this, DeSantis also leads in the polls every single Democrat keen to take his job.
With Florida currently having over 100,000 more GOP voters than Democratic ones, this, too, signals strong re-election prospects for DeSantis.