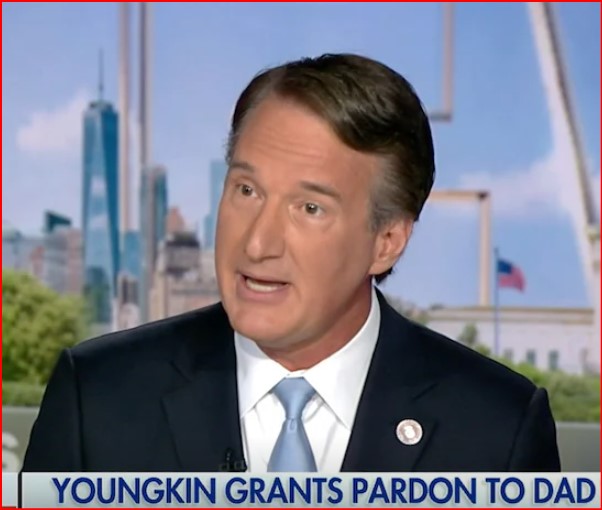 On Friday Virginia Republican Governor Youngkin pardoned a Loudoun County father who was arrested at a school board meeting in June 2021. 
Scott Smith was reacting in a school board meeting when the Superintendent was publicly denying that Smith's daughter's assault had taken place at the school. His 15-year-old daughter was assaulted in her school's bathroom in Ashburn, Virginia on May 28.
Governor Youngkin pardons victim's father
Smith was charged with obstruction of justice and disorderly conduct for his behavior at the meeting.
He was convicted of both charges in 2021. Smith's conviction for resisting arrest was later dismissed, and he eventually received a suspended sentence of 10 days in jail.
The Governor's statement announcing the pardon said that "Scott Smith is a dedicated parent who's faced unwarranted charges in his pursuit to protect his daughter. Scott's commitment to his child despite the immense obstacles is emblematic of the parental empowerment movement that started in Virginia."