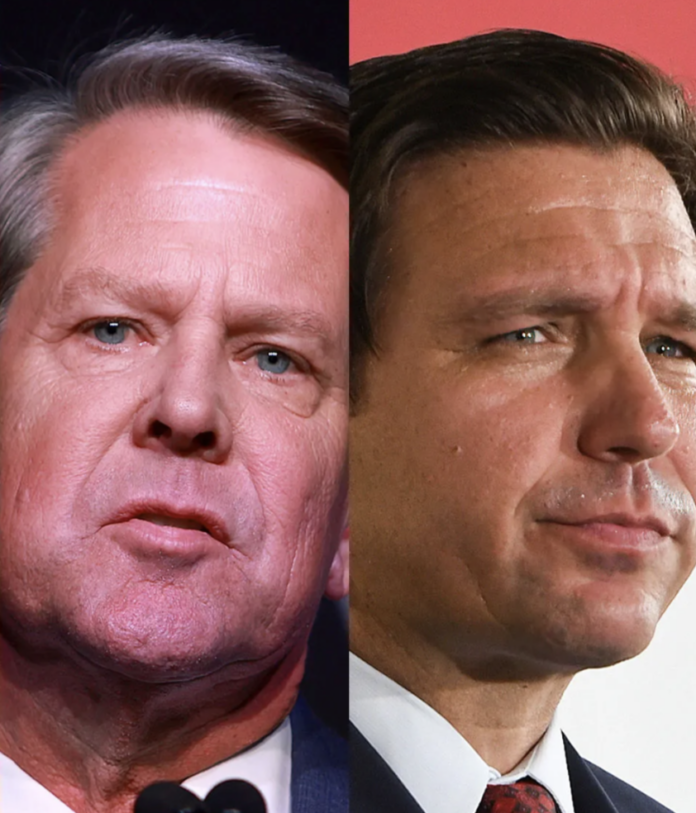 As the 2024 presidential election plays out, former President Trump is now sounding the alarm regarding medical tyranny being implemented in the name of COVID mitigation.
Unfortunately, when COVID initially played out during Trump's presidency, he sang a considerably different tune.
The Trump administration, after all, ushered in Fauci, supported lockdowns, and fingerwagged various states for supposedly reopening too soon. The former president's current efforts to rewrite history for the sake of his own political gain are now getting pushback.
Some of the biggest names calling Trump out are none other than Florida Gov. Ron DeSantis and Georgia Gov. Brian Kemp.
DeSantis and Kemp on Trump's COVID record
James Uthmeier, the 2024 campaign manager and chief-of-staff for DeSantis, stated that Trump took the "wrong" approach to COVID, unlike Gov. Kemp.
This statement from Uthmeier followed Kemp himself directly blasting Trump for opposing the April 2020 reopening of Georgia.
The fact is former president Trump led the opposition to my decision to reopen Georgia – the first state in the country to do so.

While he listened to Fauci & parroted media talking points, I listened to hardworking Georgians.

He may not remember, but I sure as hell do. https://t.co/8eWPidlnfP

— Brian Kemp (@BrianKempGA) September 9, 2023