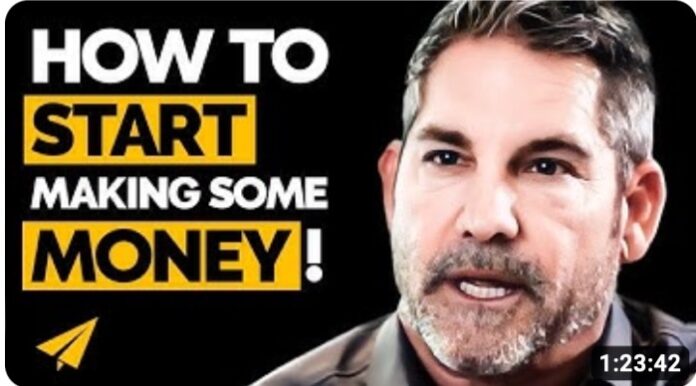 When can social media posts cause a class action lawsuit? When it possibly mislead investors. (Anyone else wonder if this affect how other business people talk on social media?)
Grant Cardone is a best selling author of motivational books including The 10X Rule The Closers Survival Guide, and If You're Not First You're Last. He has several million instagram followers who listen to his life and business advice doled out on private jets, from sleek offices, and at swanky parties with Hollywood stars. It's advice along the lines of what you'd imagine a guy who not only says but writes a book called If You're Not First You're Last – which, by the way, is a New York Times Bestseller.  Cardone has a friendly, bullish, "Everyman that made it" swagger, however it's what and how he's shared part of his real estate business on social media that is at the center of a class action lawsuit. 
There are lots of "gurus" on social media sharing how people can get healthy with certain foods as well as create wealth for themselves. Some of the sales and marketing advice, with links to classes and events, that Cardone posts will seem like other pitches you've heard somewhere, however the lawsuit is whether Cardone potentially violated securities regulations with some of his posts.
The 65-year-old Florida-based Grant Cardone has amassed a multi-billion dollar empire including a real estate company eponymously named Cardone Capital.
"Grant Cardone has been investing in real estate for over 35 years and has never lost money on a multifamily real estate investment. Since 2016, Cardone Capital has raised over $1 billion across 22 funds from over 13,000 accredited and non-accredited investors. Cardone Capital's real estate portfolio consists of 11,903 apartment units across 36 multifamily properties along with over 500,000 square feet of commercial office space." Cardone Capital Website
It's with his successful real estate business that the lawsuit comes in. Cardone has done crowdfunding for various real estate projects. As the website says, the company acquires and manages real estate properties. "Grant Cardone, Founder and CEO, created Cardone Capital to provide everyday investors access to the institutional-grade real estate deals that are normally reserved for only the largest investors." They have had 13,050 investors, according to the site.
Cardone has made including regular people part of his real estate business. And it's clear he has an audience that wants to learn his wisdom and hear his wealth building insight – recently he posted about access to a conference for "$97 bucks" to hear his sales and marketing advice – as well as invest in more than just hearing his ideas. This is where a potential issue lays, as per the lawsuit, there are security exchange regulations.
"Real estate crowdfunding guru Grant Cardone is facing allegations that he's misled thousands of investors across the country by falsely promising them annual returns of at least 15 percent and other incentives that never materialized." – The Real Deal
Cardone Capital and it's CEO Grant Cardone faced a lawsuit in 2020 by Luis Pino seeking class action status. As outlined above it went through the courts until April 2021 when a judge dismissed the case. Something Cardone posted about on his LinkedIn page.
However, Pino and his attorneys appealed and in December 2022, an appeals judge reversed that decision. That means Pino can go forward with the class action lawsuit and others investors can join the lawsuit if they had a similar issue. I found a couple law firms seeking claimants. Requests for interviews from both sides were not responded to by publication.
So that is how did social media posts become grounds for a class action lawsuit against a multi-billion dollar real estate investor. What remains to be seen with the case is how it turns out but also if and how it affects other business people online.
It's looking at the question of where the line between sales and PR and securities regulations meet. 
Grant Cardone has over four million followers on Instagram and he's still posting away.
If you go on Cardone's page you will see him dispensing life advice as he sits on a private jet and living the life many dream about. He shows his view inside the Milken Institute Conference and how he's seated at a nice restaurant table next to California Gov. Gavin Newsom.

He's a different slice of the Tony Robbins guru pie, as he is going after the real estate business guru mantle. He is geared toward the regular dude who wants the shiny toys and is about "that life". Cardone is a flashy, buff, just-one-of-the-guys-who-tells-it-like-it-is everyman who has made it. He's accessible and along with his similarly styled wife, is selling the dream and inviting people to join. He goes from money and real state guidance to sharing pearls like this on April 5 of this year: