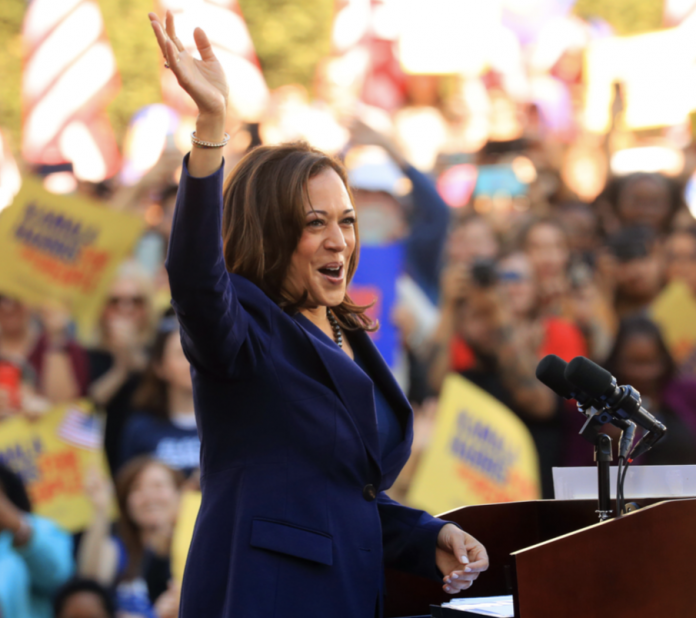 Over the course of President Trump's time in office, he's faced criticism from Democrats which pertains to various issues. Many on the left maintain that the president's tweets and reactions towards critics are problematic. Democrats have also denounced antagonistic behavior in politics and preached about the merits of civility.
Despite the left's censure of the president, they themselves have contributed to the hostility within the political climate. Over the weekend, 2020 hopeful Kamala Harris landed in hot water after one of her supporters referred to President Trump as "mentally retarded." To be clear, Harris' reaction to the statement and not the statement itself is what got her into trouble.
What Happened?
On Friday, Harris traveled to New Hampshire in order to rally with supporters at a town hall. During this time, Harris spoke to voters and campaigned on why she is the candidate they should support. At some point during this time, Harris took questions; this is the point where one of the attendees asked what she'd do about the president's "mentally retarded" actions.
Now, this question immediately prompted laughter from attendees of the town hall, including Harris herself. The 2020 hopeful chuckled, stated that the person's remarks were "well said," and then vowed to win the presidential election.
See for yourself:
A Democrat voter calls Trump "mentally retarded" while speaking to Democrat presidential candidate Kamala Harris

Harris, a social justice warrior, responds while laughing: "Well said. Well said" pic.twitter.com/wtz9UDCTTt

— Ryan Saavedra (@RealSaavedra) September 6, 2019
The Attempt to Backtrack
Following the event displayed in the above footage, Harris took some heat for what transpired. When asked about the incident on Saturday, Harris claimed that she only directly heard what the supporter said after her staff played the footage back to her.
However, this conflicts with Harris joining the rest of the audience in laughing; it would also raise questions of what the 2020 hopeful meant when she praised her supporter by referring to his remarks as "well said."
When my staff played the video from my town hall yesterday, it was upsetting. I didn't hear the words the man used in that moment, but if I had I would've stopped and corrected him. I'm sorry. That word and others like it aren't acceptable. Ever. https://t.co/mNmo1hyNpW

— Kamala Harris (@KamalaHarris) September 7, 2019
At this time, President Trump himself has not publicly weighed in on what transpired at Harris' town hall on Friday. However, conservatives and others who back the president took to Twitter to censure Harris and accuse her of lying.
Since the controversy over the statements at her town hall, Harris has turned her attention back to the president. Earlier today, Harris accused Trump of "stealing" money from military families in order to capitalize the construction of his promised border wall.
Trump stealing money from military families to pay for his border wall is nothing short of abhorrent. https://t.co/sPrrsf8mDQ

— Kamala Harris (@KamalaHarris) September 8, 2019