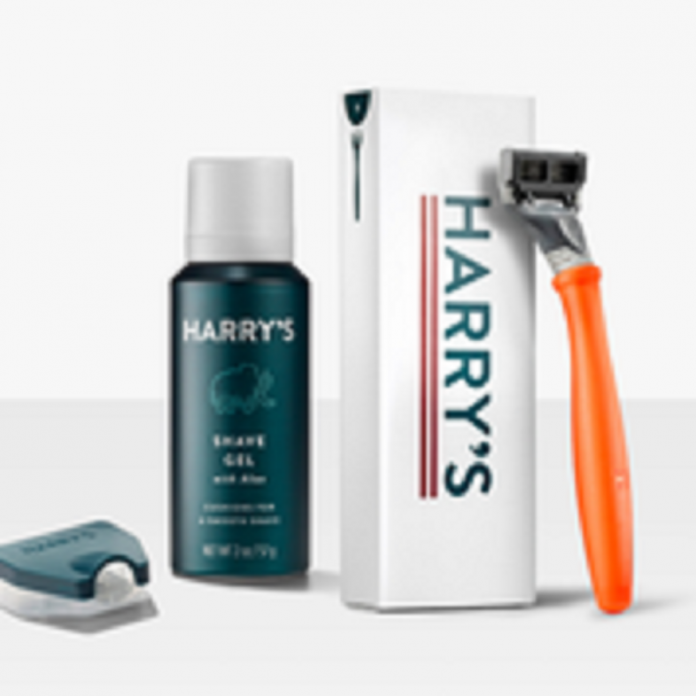 Harry's Inc., the company that brought us Harry's Razors, is looking to expand. They have a growing market share and $112 million in new financing to do it.
Jeff Raider, co-founder of Harry's, Inc. said that they're building a consumer goods company for the next generation. In regard to the company's strategy, he said, "It might be better products, a better experience getting the products or a brand that appeals to who they want to be as people."
The Market
A decade ago, Gillette earned 70 percent of the market for disposable razors. Its founder, King C. Gillette, invented the disposable safety razor nearly 120 years ago. But last year, their market share was only 50 percent.
Schick also lost sales, reporting a 3.6 percent drop last year.
What changed? First, more men are growing their beards. Author Christopher Oldstone-Moore notes in his book, "Beards and Men," that disposable razors "provided the tools for middle-class mobility, enabling the common man to meet the exacting grooming standards approved by corporate bosses."
Now, facial hair is more widely accepted in professional circles and, so, men do not need to buy as many disposable razors.
The second change in the market was the idea of a subscription service for more affordable razors. The idea first came to Andy Katz-Mayfield when he had to spend $25 for a set of razors locked behind a display case. Katz-Mayfield then called Jeff Raider, and they began Harry's Labs. Now, they sell their razors for $2 per cartridge on a subscription plan.
Dollar Shave Club, the first to start a razor subscription plan, offers prices as low as $1.50. Together, the two companies control 10 percent of the market.
The Advantages of Being Small
Startups are changing how people buy consumer products, thanks to social media and smart advertising. Startups with a good idea don't even need their own production facilities. Many companies now specialize in manufacturing products for others on a contract basis.
Being small also allows you to concentrate your efforts on a target market. It also makes you focus your product. Both Harry's and Dollar Shave Club have a very limited product line. Katz-Mayfield says that's one advantage they have over the large companies. "The average guy does not like shopping and comparing 27 different things."
Response?
Gillette and Schick have also started their own subscription services in recent years. Gillette lowered their prices by approximately 12 percent last year. They are, however, continuing to innovate. Now, they are market testing a heated razor that will cost in the ballpark of $150.
What's Next for Harry's?
The company says it's looking into other personal care products, such as shampoo and conditioner.
(This story was edited to reflect clarifications from Harry's, Inc.)