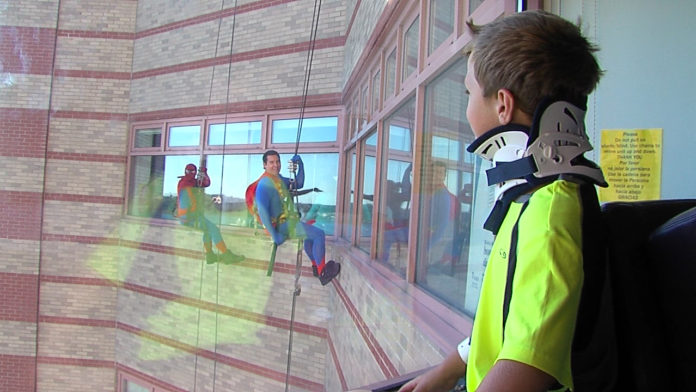 Hasbro Children's Hospital, a certified Level 1 pediatric trauma center in Providence, Rhode Island, is part of the Lifespan Healthcare group and shares their mission to deliver healing with care. This year, their Pediatric Primary Care Center achieved Patient Centered Medical Home (PCMH) status. Designed through a collaboration of architects and healthcare providers, and made possible by our stellar community, this facility has realized its dream to provide innovative top-tier healthcare for children in a friendly and stimulating environment.
Walls covered in murals and a zoo with calming animals are just a couple of the features that promote healing for these little tykes. A comfortable environment can brighten the day for children struggling with painful, chronic, and/or life-threatening diseases and injuries.
Only through the support of our community could we make our vision to provide child-centered services in the warmest, welcoming aesthetics possible. In a time of continual budget cuts, crunches, and funding uncertainty, the hospital relies on the generosity of community members such as our work with the Joseph Spiezio Foundation to continue their mission and facilitate expansions to offer more programs and services.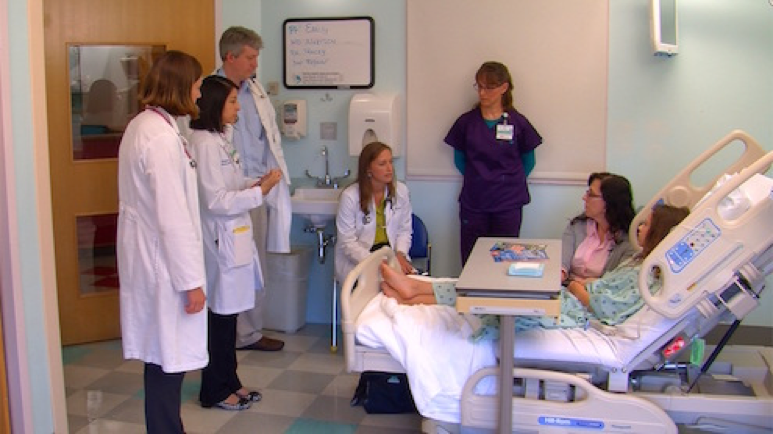 As part of Lifespan, Hasbro Children's Hospital shares the values of C.A.R.E. which stands for Compassion, Accountability, Respect, and Excellence. Compassion for their patients shines through as they provide quality care from a place of empathy. Being hospitalized is never fun, but it can be particularly disruptive for a child who doesn't understand the reason for their pain or must miss school and social events because of their conditions. When a healthcare facility leads with compassion, it soothes some of the stress and anxiety associated with professional medical interactions. Known for their exacting standards of accountability, Hasbro Children's Hospital takes responsibility for its care decisions, and consequences and therefore strives to make the best possible choice every time. Part of quality care is treating each patient, situation, and their family with respect. While differences between each of us highlight the mosaic that is our culture, they shouldn't be a factor in making health care decisions. The staff at Hasbro Children's Hospital handles each case uniquely so that care is taken to acknowledge and work with the sensitivities of each family and circumstance.
Hasbro does all this while providing excellent health care that utilizes the latest innovations in treatment and palliative care. When your child is sick, the whole family experiences fear and stress. Our commitment to patient-centered care not only provides excellent treatment for your child, but we are also dedicated to going the extra mile in making sure that your family is as comfortable as possible with the support they need. Practitioners are dedicated to keeping your family informed by explaining your child's condition, treatment options, risks, progression, and prognosis. Each patient room is furnished with chairs that convert into beds so that you can stay close to your child 24 hours a day. We also provide referrals to the Ronald McDonald House of Providence to stay near your child throughout long-term treatment for families' treatment from outside the area.
Opening Valentine's day 1994, Hasbro Children's Hospital has been a passion project from the start. Today the internationally acclaimed facility calls on their team of over 200 physicians and 130 nurses who specialize in the diagnosis and treatment of over 40 pediatric specialty areas including neurology, cardiology, gastroenterology, orthopedics, and surgery. If you are in New England and need medical services for your child that is outside the typical spectrum of pediatric conditions, you will likely be referred to Hasbro. What sets Hasbro apart from other children's hospitals is that it's the only pediatric imaging and sedation center in the region and houses the state's only 24/7 critical care team. Hasbro has one of the few centers that perform fetal surgeries and intervention methods. The American Burn Association and American College of Surgeons choose Hasbro as a designated burn center.
I became involved with Hasbro after a nurse from Memorial Sloan Kettering Cancer Center that we respect dearly moved to Hasbro. Hasbro offers excellent auxiliary programs such as one for sleep disturbances. Likewise, our family foundation played a large part in the creation of their palliative care program. We hope to draw awareness to this exceptional facility and the important work they are doing through his civic engagements and public platform.
My family is driven by their positive experience with the hospital and in witnessing the anguish of families like their own who remain strong during their child's unfortunate battle. The palliative care program provides inpatient consultation services for families as well as educates providers about palliative care which focuses on keeping the patient comfortable while maintaining the highest quality of life despite acute injury or illness. After seeing the struggles experienced by families around them, I believe that when you see the effects of these life-threatening circumstances, you can't help but be compelled to get involved.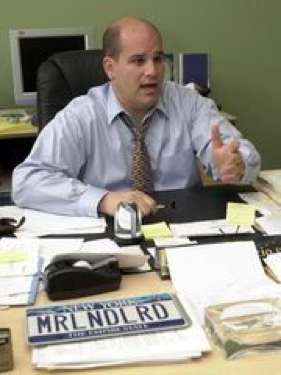 Hasbro Children's Hospital is also involved in the prevention of disease and supports child welfare initiatives. As oxygen is the element that sustains life on Earth, when children have trouble breathing because of poor air quality, it damages their lungs and inhibits their ability to participate in strenuous activity. Our community-wide program for asthma education, management, and support aims to improve the quality of life for those children who have asthma. Likewise, the diabetes education program is the only one in New England that helps families adjust to new-onset diabetes in outpatient settings. Their passion for the protection of children has garnered them international acclaim for their child protection program which identifies and acts to protect abused and neglected children.
Sustained outpouring of support from the community is necessary. Twenty years ago, people from all levels of society recognized the need for premium quality pediatric care in the New England area. Hasbro continues their original vision to provide specialized services and conduct research specific to pediatric needs.