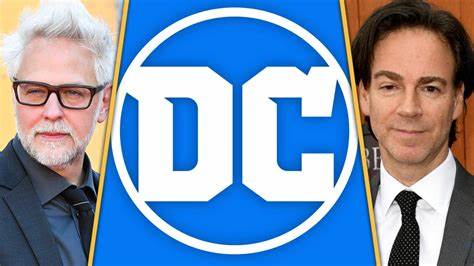 Last month's announcement that James Gunn and Peter Safran have been promoted to co-CEOs of DC Studios, was welcomed by their fellow employees at HBO Max. The two will be reporting directly to Warner Bros. Discovery chief David Zaslav.
Gunn and Safran will be responsible for charting DC's direction. And fans and fellow employees are enthusiastic that the producer-director combo loves the characters, as much as they do.
The longtime friends and collaborators are responsible for some of the streaming platform's biggest hits. The company hopes that putting the top creatives in charge may help stabilize the chaos in the DC Universe. And regain some upward momentum in the now-crowded marketplace.
 Warner Bros. Discovery and HBO Max have been aggressively purging content and doing deep cuts of costs. 
The company is merging HBO Max and Discovery+ into one unified streaming service. And continues to struggle to develop content that appeals to a broad range of demographics. 
Adaptations for film, TV, and animation
Gunn and Safran have worked together for years. Gunn was the filmmaker and Safran was the producer on The Suicide Squad, Peacemaker, Shazam! and Aquaman.