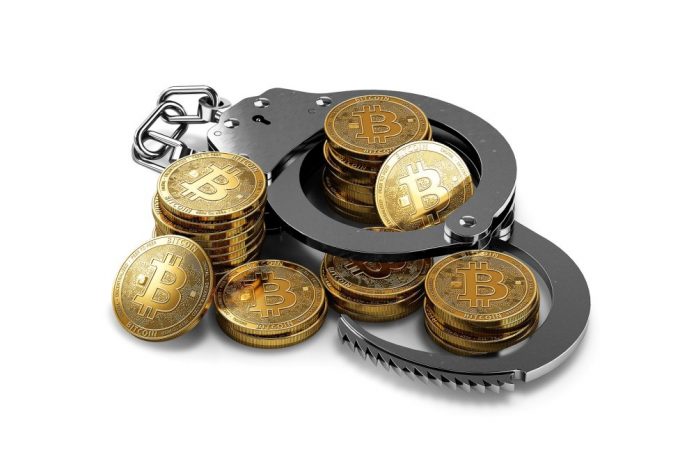 Larry Dean Harmon, the founder, owner, and operator of Helix Bitcoin mixer pleaded guilty to money laundering conspiracy.
According to the U.S. Department of Justice (DOJ), Harmon admitted that he operated Helix from 2014 to 2017. Helix was linked to and associated with "Grams," a darknet search engine, which Harmon also operated.
In addition, Harmon confessed that he advertised Helix to customers on the Darknet to hide transactions from law enforcement. He charged a fee for his bitcoin laundering service.
Helix and its co-conspirators laundered more than $300 million
Furthermore, Harmon admitted that Helix partnered with several Darknet markets including AlphaBay, Evolution, Cloud 9, and others to provide bitcoin laundering services to customers. Helix laundered more than 350,000 bitcoins totaling over $300 million on behalf of customers.
Moreover, Harmon confessed that he conspired with Darknet vendors and marketplace administrators to launder bitcoins generated through illegal drug trafficking.
As part of his guilty plea, Harmon agreed to the forfeiture of more than 4,400 bitcoin with a total value of more than $200 million based on the cryptocurrency's current trading price. He also agreed to the forfeiture of his other seized properties involved in the money laundering conspiracy.
Harmon is facing a fine of $500,000 or twice the value of the property involved in the transaction. He is also facing a maximum prison sentence of 20 years. a term of supervised release of not more than three years, and mandatory restitution.
Chief Judge Beryl Howell of the U.S. District Court for the District of Columbia accepted Harmon's guilty plea.
In a statement, DOJ Criminal Division Assistant Attorney General Kenneth Polite Jr., said, "The Justice Department, together with our law enforcement and regulatory partners, will continue to take enforcement actions to identify and impede those who use illicit means for financial gain, as well as those who use the Darknet to facilitate and obscure their criminal conduct."
On the other hand, FBI Criminal Investigative Division Assistant Director Calvin Shivers commented, "Criminals may think they can mask financial transactions by using services like Helix to conceal the source of illicit funds. The FBI and our state, local, federal and international law enforcement partners are working together every day in a complex and ever-changing digital environment to protect the American people from sophisticated money launderers and financiers."
In October last year, the Financial Crimes Enforcement Network (FinCEN) imposed a $60 million penalty against Harmon for violating the Bank Secrecy Act (BSA) by operating Coin Ninja and Helix as an unregistered money services business.
————————–
Have a story you want USA Herald to cover? Submit a tip here and if we think it's newsworthy, we'll follow up on it.
Want to contribute a story? We also accept article submissions — check out our writer's guidelines here.