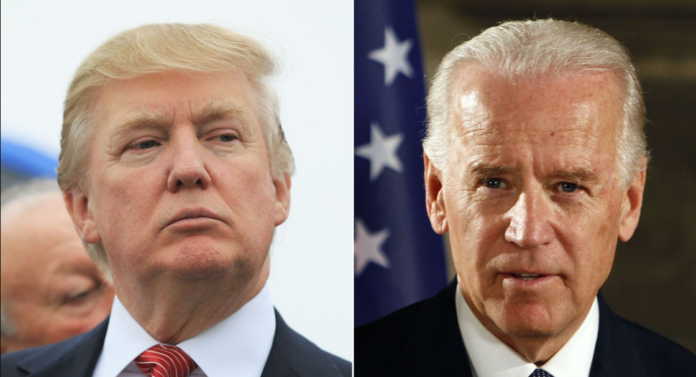 Considering that Americans value retirement security a great deal, both President Donald Trump and Democratic presidential nominee Joe Biden have spoken relatively little about this pressing issue.
While the weeks leading to Election Day have been full of hot-button issues including coronavirus (COVID-19) response, it's social security and health care that could prove to be deciding factors in the polls.
Biden plans to shore up Social Security
Biden has expressed backing on the expansion of the program, with bigger benefit checks to Americans and higher taxes on the rich.
For example, to protect seniors against depleted retirement savings, Biden plans to raise monthly payments for seniors who have been receiving benefits for at least two decades.
His proposal would also set a minimum benefit — at least 125 percent of the poverty level — for those who have worked at least 30 years. Monthly survivor benefits for widowers and widows would increase by 20 percent.
To improve the program's solvency, Biden plans to impose Social Security payroll taxes on high earners, according to CNBC. Currently, workers pay 6.2 percent from wages, capped at wages up to $137,700 (which is indexed for inflation). Biden would also apply taxes to earnings over $400,000.
Trump vows to 'protect' Social Security
In August, President Trump signed an executive measure creating a Social Security payroll tax holiday.
This allows employers to defer workers' portion of the Social Security payroll tax — 6.2 percent on wages up to $137,700 — to be temporarily suspended from Sept. 1 to Dec. 31. This only applies to workers making less than about $100,000 annually.
Trump, however, floated forgiving that deferred tax.
"If I'm victorious on Nov. 3, I plan to forgive these taxes and make permanent cuts to the payroll tax," Trump said in the CNBC report.
On Medicare, both Trump and Biden want to reduce prescription drug costs, although their approaches differ
Apart from supporting the Affordable Care Act (ACA), Biden said he wants Americans to enroll in Medicare starting 60 years old instead of 65. The program would cover dental, vision, and hearing, all of which are currently excluded.
Biden's plan also seeks to reduce the cost of prescription drugs for Medicare beneficiaries by, for instance, allowing the government to negotiate those prices. This is currently prohibited by law.
Trump, on the other hand, took several measures to reduce the cost of prescription drugs, including lifting "gag orders" on pharmacists that prohibited them from telling patients there was a cheaper option for their prescriptions.
In a speech, Trump also said he wants to send $200 payment cards to some individuals on the senior health care program to help pay for drugs.
—————————————-
Have a story you want USA Herald to cover? Submit a tip here and if we think it's newsworthy, we'll follow up on it.
Want to contribute a story? We also accept article submissions – check out our writer's guidelines here.