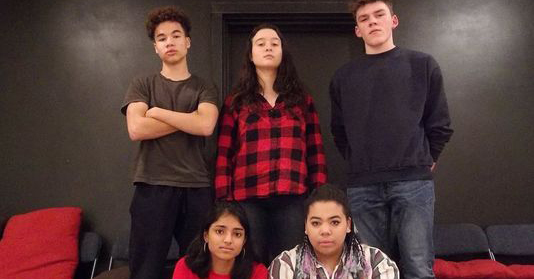 A New York high school cancelled its rendition of "The Hunchback of Notre Dame" after social justice warriors complained that a white student got a lead part.
Eliza VanCort, the mother of Ithaca High School senior Annabella Mead- VanCort, wrote a letter to school administrators last November, when she heard the school was going to do the production, and warned them that they would be watching.
"And then they cast it the way they did," Annabella told The Ithaca Journal. "And then we decided to write letters."
"It shows you that theater wasn't made for you," Maddi, a black student, said. "And it shows you that, if you can't get the parts that are written for you, what parts are you going to get?"
The part they are disputing is Esmeralda, a 15th century Romani gypsy, which was given to a white, female student.
Esmeralda is described in Victor Hugo' work as half French, but the students insisted that the character is black.
There has been a black Cinderella, Orphan Annie, Hermione Granger and entire all black remakes of "The Wizard of Oz," "The Honeymooners" and "Steel Magnolias." But it is doubtful that the VanCorts wrote any letters about those productions.
After the letter writing campaign, started by the VanCorts, and joined by other parents, inwhich they demanded more diversity in casting.
In response, the school cancelled the show, but after more pressure from the students, decided to produce a collaborative production.
The new project "will provide young people and our community the opportunity to engage together while fully expressing the talents of our students," the statement says. "A new project is currently being discussed by students, families and educators. This project will also engage the talents and skills of students previously cast," the school said.
But when one begins the habit of bowing to social justice warriors they find that the demands never end.
The students wrote more demands for the school in a statement on Facebook.
"Stop the racist and openly stated policy of 'color blind' casting in the ICSD," the group wrote, adding "because of institutionalized racism this results in white children being cast in roles written as white parts and also white children being cast in roles that were specifically intended for people of color."
The group told Fox News that its "endgame is a performing arts program with more unity, more inclusion, and musical where we can all experience the joy and bonding of inclusive performing arts following best theatrical practices."