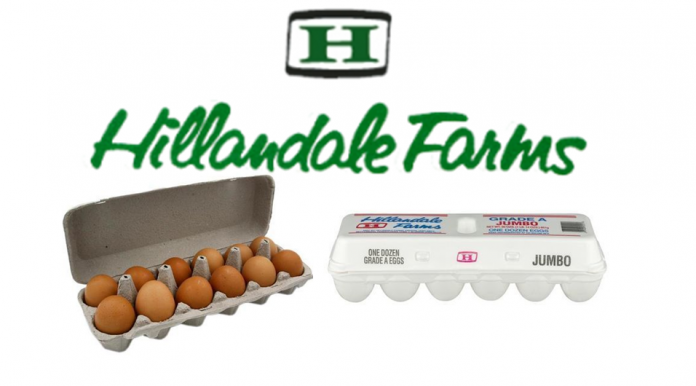 Hillandale Farms, one of the largest producers and distributors of eggs in the country, is accused of price gouging during the COVID-19 pandemic.
New York Attorney General Letitia James filed the lawsuit against Hillandale Farms in the Commercial Division of the State's Supreme Court for New York County.
"As this pandemic ravaged our country, Hillandale exploited hardworking New Yorkers to line its own pockets. In less than two months, Hillandale made millions by cheating our most vulnerable communities and our service members, actions that are both unlawful and truly rotten. I will always stand up for working people, especially when they are taken advantage of by corporate greed," said Attorney General James in a statement.
Allegations against Hillandale Farms
In the lawsuit, Attorney General James alleged that Hillandale Farms gouged the prices of more than four million cartons of eggs in March and April 2020. Those eggs were sold to major grocery store chains, U.S. military facilities, and wholesale food distributors across the State of New York.
Hillandale Farms allegedly charged New Yorkers up to four times the price for a carton of eggs before the COVID-19 pandemic. The egg producer and distributor made a profit of approximately $4 million from price gouging during those two months, the height of the pandemic in New York.
In January, Hillandale Farms charged Western Beef supermarkets prices ranging from $0.59 to $1.10 for a dozen large white eggs. On March 15, it increased the price to $1.49. As the COVID-19 pandemic progress, it repeatedly raised the prices, eventually reaching $2.93 per dozen—almost five times the price in January, according to the lawsuit.
Hillandale Farms allegedly engaged in similar price gouging of eggs sold to the commissary store at the U.S. Military Academy at West Point. In April, its price for one carton of large eggs was $3.15, almost four times the $0.84 price charged in January.
The Office of the State Attorney General received complaints from consumers who complained that the retail price of eggs from Hillandale Farms is too expensive. An elderly consumer, who buys eggs at Fine Fare store, noted that price doubled—calling it "ridiculous" and disrespectful to people."
Attorney General James alleged in the lawsuit that Hillandale Farms raised its egg prices to take advantage of higher consumer demand during the COVID-19 pandemic.
David R. Jones, President & CEO of the Community Service Society"It's beyond reprehensible that a big company like Hillandale would seek to capitalize on a global health crisis to make a profit. Even more appalling is that countless low-income families in New York, already struggling financially in the wake of the coronavirus, were forced to pay in some cases five times the price for an essential food item — eggs."
"We applaud State Attorney General James for seeking injunctive relief barring Hillandale Farms from further price-gouging, civil penalties, disgorgement of its illegal profits, and restitution for consumers who were harmed," he added.
————————————————–
Have a story you want USA Herald to cover? Submit a tip here and if we think it's newsworthy, we'll follow up on it.
Want guaranteed coverage? We also offer contract journalism here.  Just be sure you're comfortable giving up editorial control because our journalists are dogged and will follow the story through to the conclusion. The story will be published to our exacting standards, without regard for your preferred slant.
Want to contribute a story? We also accept article submissions — check out our writer's guidelines here.