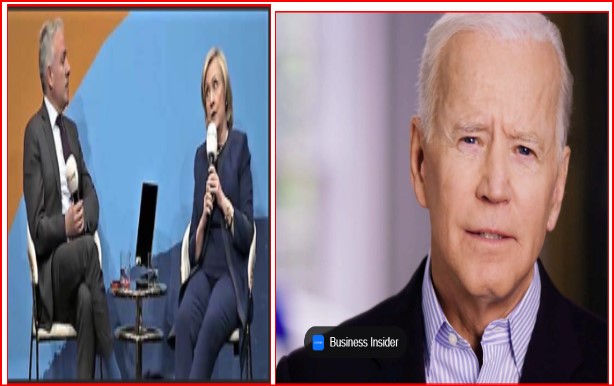 In a recent appearance at the Financial Times Weekend Festival in Washington, D.C., former Secretary of State Hillary Clinton expressed her concerns about President Joe Biden's age. The issue of Biden's age has been a topic of discussion since he announced his intention to run for a second term in late April.
During a conversation with Financial Times editor Edward Luce, the question of Biden's age was raised. Luce pointed out a recent incident where Biden stumbled while descending the stairs. 
Clinton, 75, did not shy away from addressing the concerns. She stated, "It's a concern for anyone. We've had presidents who had fallen before who were a lot younger, and people didn't go into heart palpitations. But his age is an issue, and people have every right to consider it."
Biden responds
Biden, however, remains resolute in his belief that he is fit for the demands of the presidency.
In a recent interview with Jake Tapper, he defended himself by highlighting his accomplishments and his ability to get things done. He challenged critics by asking them to name any recent president who has achieved as much as he has.