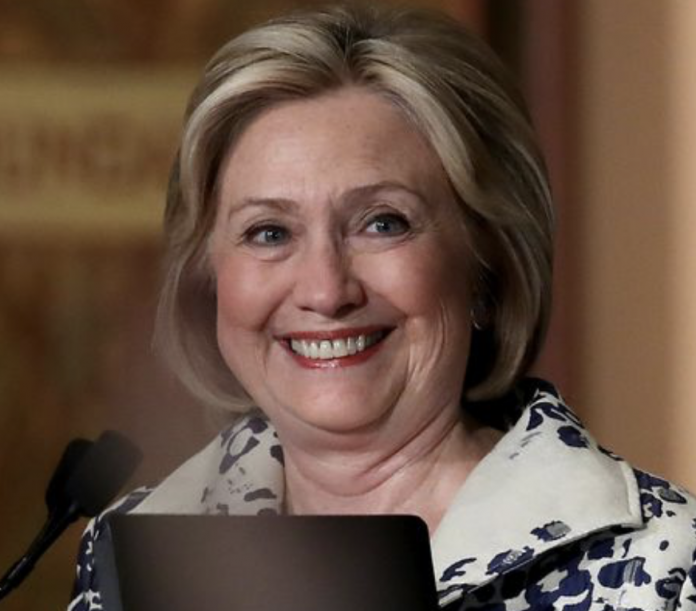 Hillary Clinton is back in the news.
In the wake of the impeachment inquiry which Democrats have chosen to initiate against President Trump, Clinton is sharing her take with the nation. Of course, the failed presidential candidate came out in favor of the impeachment inquiry.
Clinton, like other Democrats, maintains that the president engaged in a quid-pro-quo with Ukraine.
A Closer Look at Clinton's Statements on Trump
Following Clinton's prior statements on the impeachment inquiry, the president sent out a critical tweet about her. In the tweet, Trump dares Clinton to run again and essentially take the place of 2020 Democrat Elizabeth Warren.
Clinton responded twice, once via Twitter and again during an interview.
Witness the online exchange for yourself:
I think that Crooked Hillary Clinton should enter the race to try and steal it away from Uber Left Elizabeth Warren. Only one condition. The Crooked one must explain all of her high crimes and misdemeanors including how & why she deleted 33,000 Emails AFTER getting "C" Subpoena!

— Donald J. Trump (@realDonaldTrump) October 8, 2019
Don't tempt me. Do your job.

— Hillary Clinton (@HillaryClinton) October 8, 2019
On Tuesday, Clinton sat down for an interview with PBS NewsHour; during this time, she expressed interest in having a "rematch" with the president. Furthermore, Clinton alleged that she could beat Trump "again." The "again" part confused many people since Clinton never beat Trump, hence him being the president of the United States and not her.
Regardless of the aforementioned facts, Clinton's statements on President Trump read as follows:
"It truly is remarkable how obsessed he remains with me. This latest tweet is so typical of him. Nothing has been more examined and looked at than my emails. We all know that. So, he's either lying or delusional, or both. There was no subpoena, as he says in a tweet this morning. So, maybe there does need to be a rematch. I mean, obviously, I can beat him again."
Hillary Clinton suggests that President Trump is "delusional" seconds before stating that in a "rematch" election, she'd "beat him again"

Last I checked, Hillary's not sitting in the Oval Office… talk about "delusional" pic.twitter.com/aGThyH8ema

— Alana Mastrangelo (@ARmastrangelo) October 9, 2019
More on the Ukraine Scandal
The controversy surrounding the Ukraine scandal is at an all-time high. Earlier this week, the White House sent a letter to Speaker Pelosi informing her that the Executive Branch won't cooperate with the inquiry.
In the letter, the White House states that the impeachment inquiry "lacks any legitimate constitutional foundation, any pretense of fairness, or even the most elementary due process protections."
"Never before in our history has the House of Representatives—under the control of either political party—taken the American people down the dangerous path you seem determined to pursue."

Full letter: https://t.co/0kC4yFeghg

— The White House (@WhiteHouse) October 9, 2019
Pelosi didn't take too kindly to this and responded with her own public statement. In her statement, the House Speaker accused President Trump of "lawlessness" and breaking his oath of office; she also vowed that the president will be "held accountable."