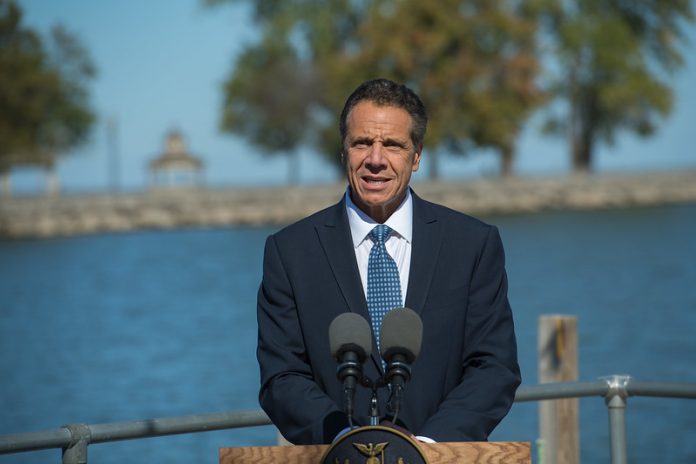 The New York State Department of Environmental Conservation (NYSDEC) is suing the International Joint Commission (IJC) for allegedly mismanaging the water levels of Lake Ontario.
Governor Andrew Cuomo announced the state's legal action against the IJC during a press conference on Wednesday.
In his remarks, Gov. Cuomo emphasized that the IJC is responsible for managing the water levels of Lake Ontario, but it failed to do that.
Shoreline communities suffered from devastating damages due to extremely high water levels. The State also sustained more than $4 million in property damages that still need full repair.
New York State is seeking compensation from IJC
Gov. Cuomo said the IJC is "unresponsive" and failed to take action to improve the situation. He added, "We will not shoulder the burden of the destruction that is a direct result of the IJC's gross mismanagement of Lake Ontario water levels. IJC needs to compensate New York for the severe damage to the homes and businesses along the shoreline. That's what this lawsuit is all about."
In its complaint, the NYSDEC alleged that the IJC was negligent for failing to take appropriate steps to protect the interest of property owners at Lake Ontario shoreline. Its mismanagement created nuisance due to the severe flooding and caused an invasion of the State's interest in the use and enjoyment of its land.
Additionally, the department accused the IJC for failing to increase outflows from Lake Ontario to lower water levels and abate flooding. Its failure is allegedly equivalent to trespass or an invasion of privacy.
NYSDEC Commissioner Basil Seggos, said, Time and time again, Governor Cuomo has called on the IJC to put the safety and integrity of New York's shoreline communities ahead of shipping interests. And repeatedly, the IJC failed to act."
"New York State is making significant investments to improve the resiliency of homes and businesses along Lake Ontario. We are now demanding that the IJC do the responsible thing, and take action to safeguard our communities from high water," he added.
In 2017, New York State took immediate action and committed $117 million to rebuild damaged communities along the Lake Ontario shoreline. However, those communities were again devastated by record-high water levels this year.