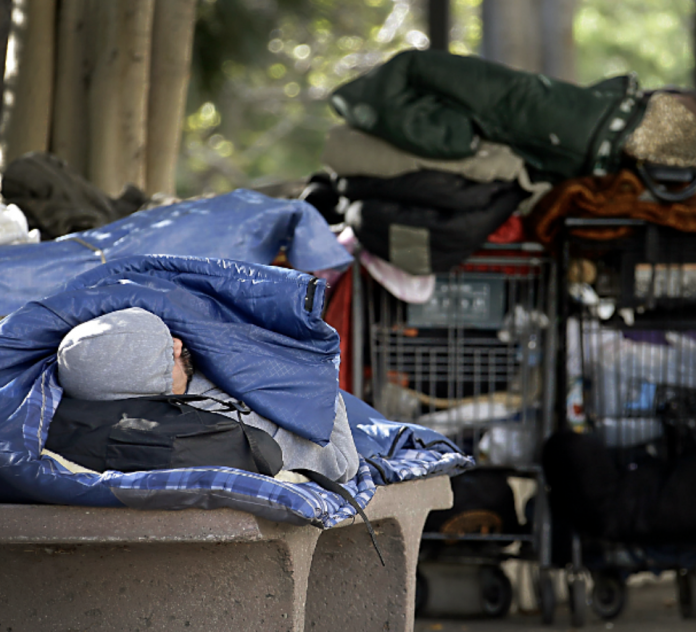 Massive homelessness is becoming an even worse problem in the state of California. Furthermore, the reports of moving homeless people from various cities in the state to Los Angeles, or "dumping" isn't helping matters either.
This issue is facing nationwide attention as the numbers of Californians living in the streets continue to skyrocket.
Reviewing the Crisis in California
Drugs, homeless camps, tents, needles, and people wrapped up in blankets on the side of the road are common sights to see in the Golden State. Moreover, these occurrences are happening in various cities, although many officials in California are simply transporting the homeless to Los Angeles. Out of sight, out of mind?
Needless to say, merely transporting the homeless population into a different city does not solve the problem at hand. As a matter of fact, this exacerbates the issue in many scenarios.
A homeless couple in California has shared their story of what happened after their loss of employment:
"We came down here from Santa Barbara because there are more opportunities for work and it seems like there is more support here."
Getting a new job is challenging for individuals who are homeless, also. As stated by one man, "it's tough to even get a job interview when you're living out of a tent."
Many homeless people have gravitated to Los Angeles due to the social climate. Struggling individuals feel as though this city will have tolerance as opposed to other affluent areas.
Who is to Blame?
The culprit for the situation of massive homelessness in California largely depends upon who is asked. For instance, some Americans believe that high taxes and programs which require a strong government presence are to blame for the crisis in the Golden State.
Other Americans, however, have a different outlook. Many made the case that if there were more "safety net" programs, Californians might have a very different experience from their current plights. It is not uncommon for situations such as homelessness to face politicization. Democrats frequently blame Republicans for instances of poverty and vise versa.
The pattern of homelessness in California has continued to mount in recent years. At this time, officials appear to still be working towards solutions. This is an issue which certain candidates may touch upon in the 2020 presidential election.