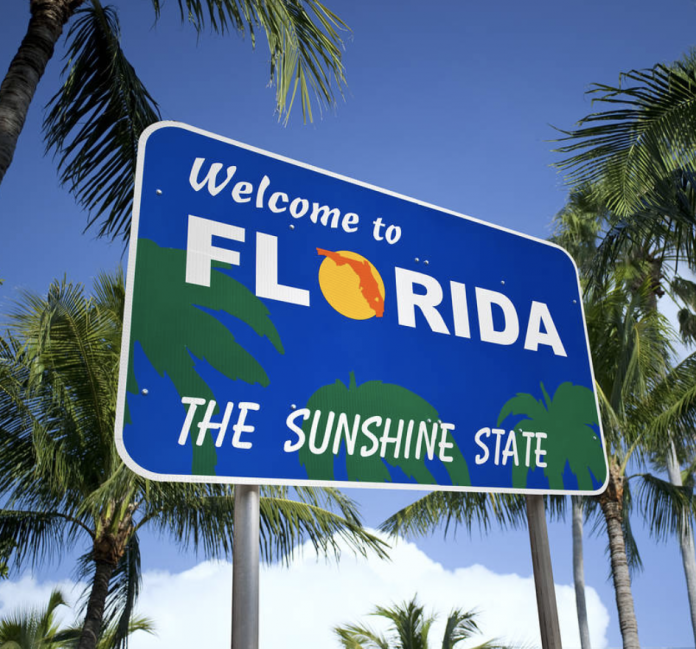 Under newly signed legislation, sanctuary cities are officially banned from existing in Florida. Ron DeSantis, the state's governor, signed the bill into law yesterday. This comes as issues regarding illegal immigration continue to make headlines in America.
A Closer Look at the Prohibition of Sanctuary Cities
There are significant changes in effect due to the legislation signed by DeSantis. First and foremost, state officials are mandated to work with Immigration and Customs Enforcement (ICE). This inherently means honoring retainers and also working with this sector of law enforcement.
Furthermore, Florida may no longer enact policies which are similar to those which comprised sanctuary cities, nor may the Sunshine State fail to alert ICE if and when an illegal immigrant escapes custody. The measures in Florida's newly signed legislation exist for the purpose of public safety.
A spokesperson for the Florida governor also provided additional information in the following statements:
"Earlier this year, Governor DeSantis asked the Florida Legislature to present him with meaningful legislation to uphold the rule of law and [also] ensure that no city or county jurisdiction can get in the way of Florida's cooperation with our federal partners to enforce immigration law. Public safety is paramount. Local law enforcement agencies can and should work with the federal government to ensure that accountability and justice are one in our state."
More on Illegal Immigration in the United States
Florida is one of many states to take real moves towards cracking down on illegal immigration. Over the past year, this matter has increased in seriousness and intensity. Records number of individuals are attempting to cross the border; furthermore, officials who actually work alongside the Southern border continue to report that their resources are facing notable strains from having to apprehend so many people.
Illegal immigration is also largely a political issue. To this day, Republicans and Democrats maintain very different outlooks on what they view as appropriate measures. Many on the right-wing are supportive of Florida's legislation which bans sanctuary cities. Democrats, other the other hand, view the bill as xenophobic and harmful to individuals who unlawfully enter the United States.