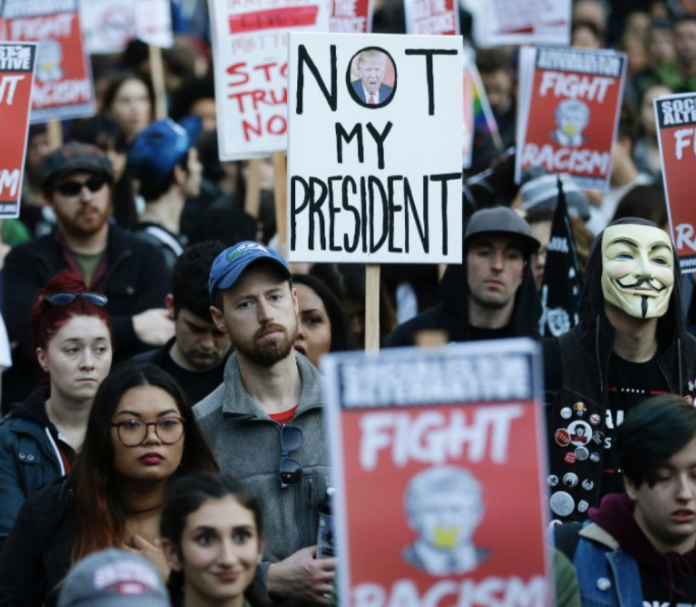 Earlier today, various left-wing activists took to the streets, calling for the impeachment of President Donald Trump. These latest protests come as Democrat leaders continue to disparage the president and articulate their interest in removing him from office.
Reviewing the Latest Anti-Trump Protests
Put simply, the protesters maintain that "holding Trump accountable" is imperative at this point in time. This happens as debates about the results of Mueller's investigation remain ongoing.
Last month, the special counsel also delivered some follow-up remarks. In his remarks, Mueller affirmed that he and his team didn't feel comfortable enough to charge President Trump with a crime.
However, Mueller moreover stated that he and his team would have directly stated if they believed Trump didn't commit a crime. The latter part of Mueller's statements is what Democrats have latched onto; hence, this segment is now facing weaponization in the fight to impeach the president.
MoveOn, a very liberal activist group, posted the following message on their website in regards to today's protests:
"Donald Trump's abuses of our communities and country demand action from Congress, which has the responsibility and authority to hold Trump accountable. The next crucial step is an inquiry into whether to draft articles of impeachment."
The page furthermore alleges that any anti-Trump protests are designed to maintain as "nonviolent and peaceful."
Democrat Leaders and Talks of Impeachment
Various Democrat representatives have openly pushed for the impeachment of President Trump. Some of the aforementioned representatives include Alexandria Ocasio-Cortez, Ilhan Omar, Rashida Tlaib, and others.
Calls for impeachment are not new; for years now, various anti-Trumpers have maintained their belief that removing President Trump from office is appropriate.  Throughout the time of the Mueller probe, various individuals declared that Trump's impeachment would soon follow. As Americans know, this did not happen. The Mueller probe never charged the president with a single crime.
House Speaker Nancy Pelosi has also publically spoken about impeachment and President Trump. Earlier this week, Pelosi stated that impeachment should not happen or fail to happen as a result of political motivations. Still, there are many conservatives in this country who believe that calls to impeach the president are politically driven by anti-Trump bias.