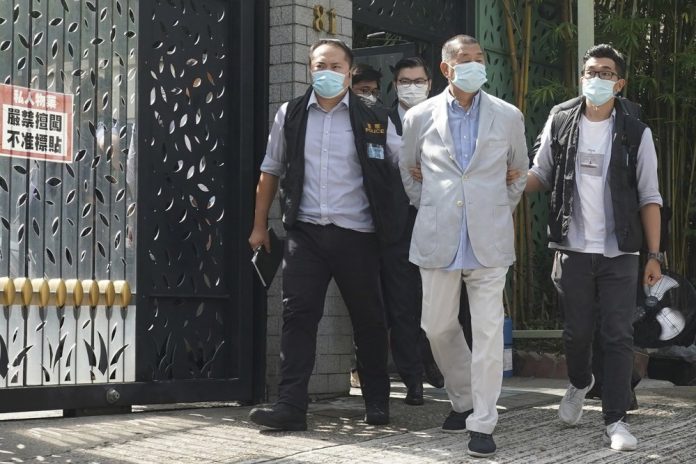 Hong Kong authorities raided Next Digital's headquarters and arrested media tycoon Jimmy Lai on Monday under the pretext of a new controversial national security law enacted by the Chinese government.
The arrest has been viewed as a region-wide crackdown on the autonomous free press which has been at odds with the totalitarian government in Beijing.
In addition to Jimmy Lai's arrest, pro-democracy activist Agnes Chow-Ting was arrested on charges of inciting 'succession' per the national security law.
Far from coincidental, Lai's Next Digital outlet owns Apple Daily, a publication with a track record of vociferously criticizing the Chinese government for anti-democratic behavior. Lai was not the only individual arrested at Next Digital, two of his sons as well as several company officers were also arrested by authorities.
Following the arrest, Next Digital issued a statement saying "Raiding a news institution is a severe attack on press freedom and should not be tolerated in a civilized society," further adding "Hong Kong's press freedom is now hanging by a thread, but our staff will remain fully committed to our duty to defend the freedom of the press."