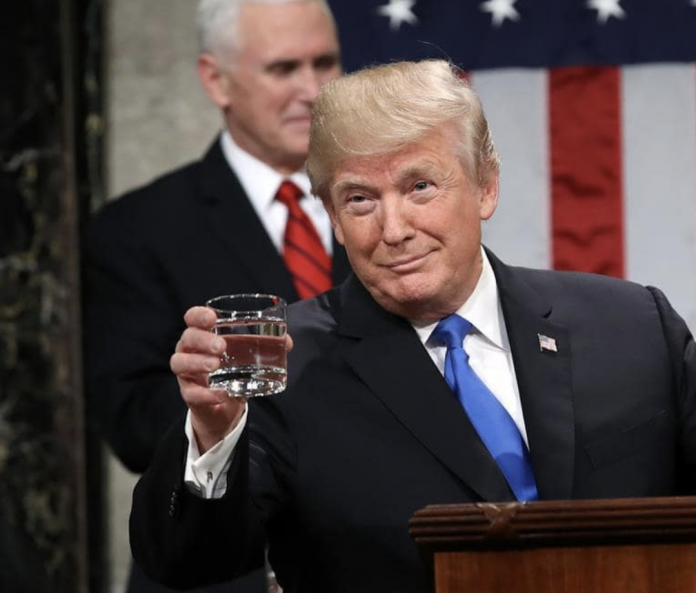 House Democrats are continuing to push for information regarding President Trump's finances.
This newfound push comes after the conclusion of the Mueller investigation which determined that Trump did not collude with the Russian government to win the 2016 presidential election.
Reviewing the House Democrats' Probe
House Oversight and Reform Committee Democrats are not giving up when it comes to the attempted take-down of President Trump. They are now targeting a tax and accounting firm in order to gain access to the president's financial records. The documentation they seek dates back to as far as ten years ago.
What served as the catalyst for this new probe? It turns out the testimony from Michael Cohen, Trump ex-attorney, is a major factor. During Cohen's sworn statements to Congress, he maintained that Trump intentionally lied about his net worth for the sake of his personal benefit.
Therefore, House Rep. Elijah Cummings wrote a letter to the firm requesting access to the president's aforementioned records. An excerpt from the letter reads as follows:
"Mr. Cohen produced to the Committee financial statements from 2011, 2012, and 2013 that raise questions about the president's representations of his financial affairs on these forms and on other disclosures, particularly relating to the president's debts."
What do Republicans Think about the Newfound Probe?
Republicans have largely pushed back against the Democrats' latest probe. The GOP largely believes that Democrats seek to "embarrass President Trump and to advance the relentless attacks upon the Trump administration."
Democrats, however, believe that Republicans have political motivations for opposing the probe.
The Rise of Anti-Trumpism Amongst Democrats
Congressional Republicans are not the only ones who view the Democrats' probe unfavorably. Many conservatives also view the probe as just another attempt to stick it to the president.
Democrats have furthermore taken heat for their responses to the findings of Mueller's probe. Countless leftists made no efforts to masks their disappointments at the fact that no indictments against Trump will occur.
As the 2020 presidential election gets closer and closer, a brighter spotlight is being shone upon the conduct of both parties. Nevertheless, various Americans have opined that Democrats fixation upon Russian collusion conspiracy theories may engender their downfall in the upcoming election.