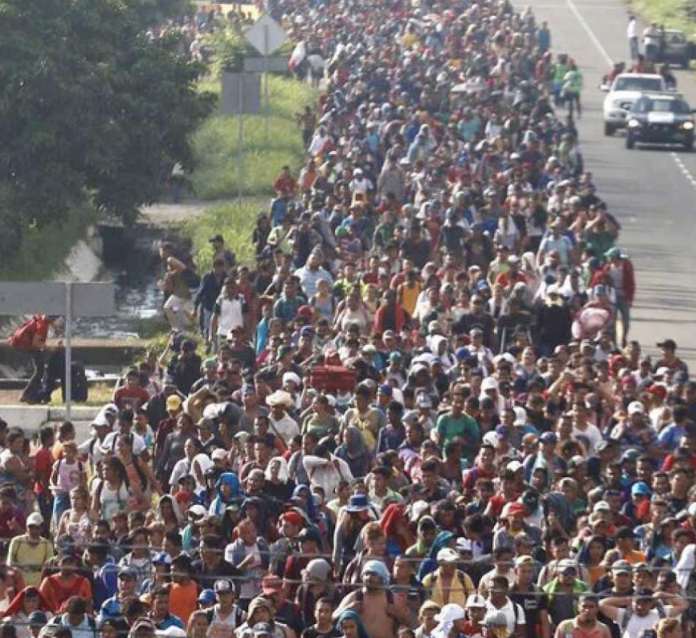 Earlier today, Customs and Border Patrol (CBP) Commissioner Kevin McAleenan affirmed that the Southern border has officially reached its "breaking point."
The Crisis at the Southern Border
McAleenan spoke to the press on Wednesday during his time in Texas. He discussed the struggles which CBP faces at the Southern border and stated that the "breaking point" is officially here.
In McAleenan's own words:
"Two weeks ago, I briefed the media and testified in Congress that our immigration system was at the breaking point. That breaking point has arrived this week at our border."
The CBP commissioner furthermore noted that the crisis is extensively prevalent in El Paso, Texas.
"CBP is facing an unprecedented humanitarian and border security crisis all along our Southwest Border and nowhere has that crisis manifested more acutely than here in El Paso. For the first time in over a decade, CBP is performing direct releases of migrants when ICE is unable to provide bed space to relieve overcrowding."
Finally, McAleenan warned that the mounting issues at the Southern border ensure that it's only a matter of time before a "tragedy" takes place in a CBP department.
Controversy about Events at the Southern Border
The remarks from the CBP commissioner come at a very interesting time. President Trump recently won a battle against Democrats who attempted to override his veto on a resolution to block his recently declared national emergency. The president's victory furthermore entails additional funds which will go towards building his promised border wall.
For the longest time, Democrats have maintained that there is no crisis at the Southern border. The left-wing also claims that illegal immigration is at record lows; yet, people who actually work at the Southern border seem to think otherwise.
President Trump has remained adamant in his stance against illegal immigration. As he stated on the campaign trails, legal immigration is paramount. Like the president, many conservatives believe in the sanctity of the immigration laws. The right-wing also tends to favor merit-based immigration.
Critics of the president have alleged that he dislikes immigrants. However, this does not coincide with how Trump speaks about immigrants. Since the inception of his entry into politics, the president has affirmed that he is all for immigration, so long as it occurs legally.