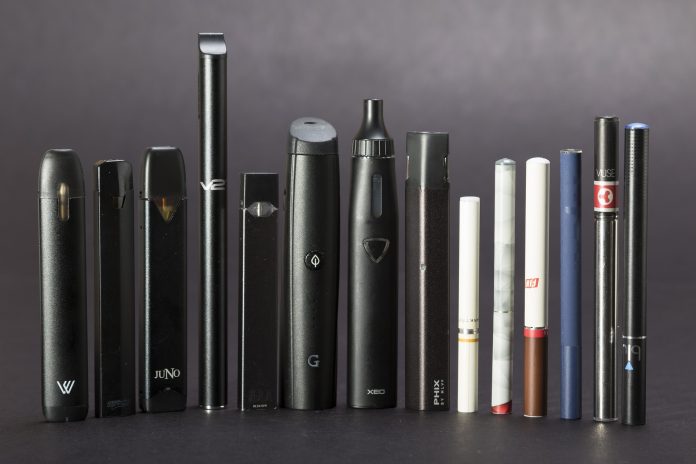 The House Committee on Energy and Commerce launched an investigation into e-cigarette manufacturers amid the increasing concerns regarding the public health impact of their products.
On Wednesday, the Committee's Chairman Frank Pallone Jr. (D-N.J.) sent letters of inquiry to the four dominant e-cigarette manufacturers including JUUL Labs, Fortem Ventures, Japan Tobacco International and Reynolds American.
In the letters, Pallone requested the e-cigarette manufacturers to provide information regarding their marketing practices, their role in promoting e-cigarette use to adolescents and its public health impact.
Additionally, Pallone cited a report by the Centers for Disease Control and Prevention (CDC) regarding mysterious lung illnesses related to vaping e-cigarettes. He also mentioned concerns regarding the increasing popularity of electronic nicotine delivery systems (ENDS), including e-cigarettes among young people.
"I am concerned that [electronic nicotine delivery] products, like JUUL, are continuing to be disseminated, marketed, and used while consumers lack adequate information to evaluate the health implications of using these products," wrote Pallone to JUUL CEO Kevin Burns.
He added, "In fact, [CDC] and state health officials are currently investigating 94 possible cases of 'pulmonary illnesses linked to e-cigarette use' among young people reported in recent weeks across 14 states."
In 2018, over 3.6 million youth in the United States—1 in 5 high school students and 1 in 20 middle school students—are using e-cigarettes, according to the U.S. Surgeon General.
FDA has been aggressive in addressing e-cigarette use among young people
Health experts have long been warning about the dangers of e-cigarettes. They believe that these products have nicotine that can cause cancer and other serious diseases. They believe that e-cigarette smoking is a major public health issue particularly among teens and young adults.
Last year, the U.S. Food and Drug Administration (FDA) implemented aggressive actions to address the alarming e-cigarette use among young people. The agency implemented a multi-pronged Youth Tobacco Prevention Plan, escalated its enforcement against retailers selling ENDS products to minors and partnered with the Federal Trade Commission (FTC) in cracking down companies selling e-liquids in kid-friendly packaging.
Last month, a federal court ordered e-cigarette manufacturers to file premarket tobacco applications (PMTAs) with FDA by May 2020. The agency stated that it "stands ready to accelerate the review of e-cigarettes and other new tobacco products."