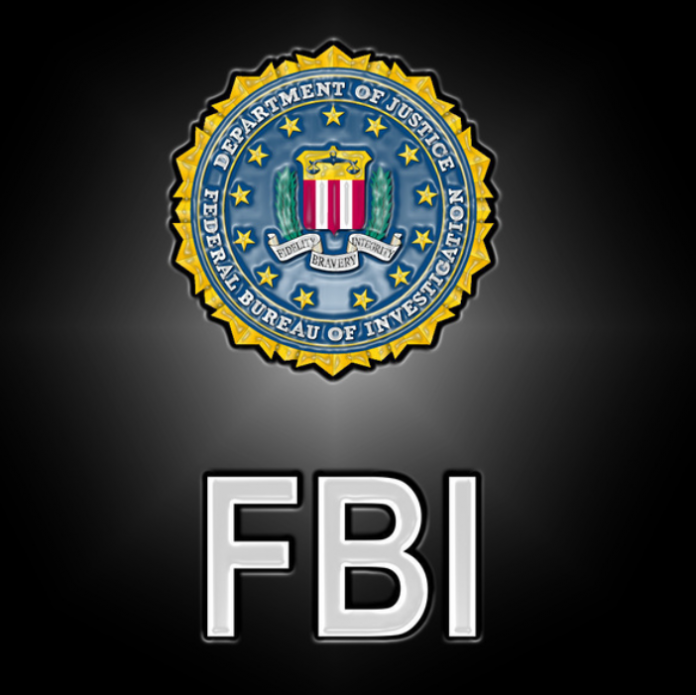 House Republicans are seething over the FBI's "loss" of an extensive series of text messages between two FBI agents involved in probing Hillary Clinton's infamous email scandal and President Trump's campaign, affirms Breitbart News.
The "Lost" Texts and Feedback from House Republicans
The official story alleges that the FBI is currently unable to locate text messages between FBI agents Peter Strzok and Lisa Page. Strzok and Page supposedly exchanged messages expressing their abhorrence of then-future President Trump during the 2016 election and mentioned an "insurance policy" reserved for his victory.
The aforementioned texts were unearthed during a probe into whether or not political bias influenced the investigations into Clinton email scandal and President Trump's campaign.
Furthermore, assertions of the FBI simply losing a series of potentially damning text messages has raised several eyebrows. Many Americans don't believe it. Others are calling for a direct probe into the alleged "loss."
Arizona Republican Andy Biggs shared the hereinafter public statement earlier today:
"This latest revelation from the DOJ is outrageous, but not surprising. Peter Strzok and Lisa Page believed that then-candidate Donald Trump was a threat to this country. [They] appeared to be taking steps, as sworn members of law enforcement, to subvert the will of the American people. Now, it seems that many of their text messages may have suspiciously disappeared."
Other members of the GOP are not buying the story that the texts are "lost." Several Republicans took to social media to opine their disbelief:
FBI Director Wray needs to provide an explanation for why the FBI deleted six months' worth of Strozk-Page text messages sent during the Trump transition and early months of the Trump presidency. Was evidence about the anti-Trump "insurance policy" deleted? https://t.co/XB38xOZCbJ

— Ron DeSantis (@RepDeSantis) January 21, 2018
First the IRS destroyed emails pivotal to our investigation of their political targeting.

Now the FBI "failed to preserve" texts between Peter Strzok & Lisa Page following the '16 election.

The time for a second special counsel is now.https://t.co/BonrBlsJsB

— Rep. Jim Jordan (@Jim_Jordan) January 21, 2018
Unreal. We've been asking for the remaining text messages between anti-Trump FBI agents (and former Mueller team members), Peter Strzok and Lisa Page. The FBI now says the texts are "missing."

If it wasn't already clear we need a second special counsel, it's abundantly clear now https://t.co/nvpNY4s4QV

— Mark Meadows (@RepMarkMeadows) January 22, 2018
What Does America Think About the "Lost" Messages?
Like Republicans, many Americans have conveyed very strong skepticism about the missing texts. People are moreover having trouble believing that the FBI could simply misplace the aforesaid messages. Theories of deep state involvement, FBI corruption, and worse have also made the rounds on social media:
Yet more felonies. Unfortunately for them, NSA can recover all texts even if deleted, including those from military-grade deletion. So on top of being criminals, they were also stupid.

— Imperator_Rex (@Imperator_Rex3) January 21, 2018
Does the FBI really expect people to believe such a flagrant fish story? Come on now…..

— Gabrielle Seunagal (@ClassySnobbb) January 22, 2018
.@FBI says texts are missing? Don't believe it. As @JudicialWatch has found with "missing" and "deleted" Hillary Clinton and Lois Lerner emails, Deep State statements about "missing" electronic documents often turn out not to be true.

— Tom Fitton (@TomFitton) January 22, 2018
I am sure the #FBI keeps logs of every single software update. Let's see the proof that an update caused you to lie/I mean caused texts to disappear.

— David Osbun (@Dave____O) January 22, 2018
Details Regarding the Original Investigation
Not only did agents Strzok and Page allegedly discuss their aversion to President Trump, but they are also said to have conversed about the original investigation into potential political bias.
Furthermore, Strzok was one of the heads of the Clinton email probe. Is there a conflict of interest with Strzok texting about the investigation with Page, question Americans.
Many conservatives ultimately believe the fix to exonerate Clinton was always in. The recent revelations of "lost" text messages have fueled these beliefs.
The following excerpt is from Senate Homeland Security Committee Chairman Ron Johnson's Saturday letter to FBI Director Christopher Wray:
"The loss of records from this period is concerning because it is apparent from other records that Mr. Strzok and Ms. Page communicated frequently about the investigation."
Additional updates will follow this story, upon the emergence of further information.