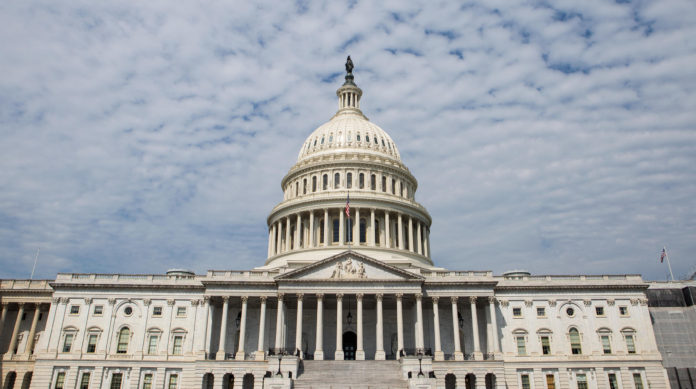 The U.S. Senate voted on a funding legislation to end the federal government shutdown on Monday.
The stop gap spending measure, which reopens the federal government until February 8, passed in the Senate with 81 votes.
For three days, Democrats and Republicans were deadlock on funding the government due to disagreements on border security and immigration.
Democrats agreed to end the shutdown after reaching a compromise with Senate Majority Leader Mitch McConnell.
McConnell promised a fair immigration debate on the Senate
Senate Minority Leader Chuck Schumer said, "After several discussions, offers and counteroffers, the Republican leader and I have come to an arrangement. We will vote today to reopen the government to continue negotiating a global agreement."
According to Schumer, McConnell assured him that the "Senate will immediately proceed to consideration of legislation" to protect Dreamers if negotiators fail to reach a deal before the expiration of the stop gap spending measure.
In addition, the Schumer said McConnell also made a commitment that the immigration debate "will be neutral and fair to all sides."
Furthermore, the Senate Minority Leader emphasized, "Now there is a real pathway to get a bill on the floor and through the Senate. It is a good solution and I will vote for it."
Trump was happy to see an end to the shutdown 
White House Press Secretary Sarah Sanders said President Donald Trump was happy that the shutdown was coming to an end. During a press briefing, she read a short statement from the President
According to Trump, "I am pleased the Democrats and Congress have come to their senses and are now willing to fund our great military, border patrol first responders and insurance for vulnerable children."
The President also reiterated that his "administration will work toward solving the problem of very unfair illegal immigration."
Trump said, "We will make a long-term deal on immigration if and only if it is good for our country."
On the other hand, Vice President Mike Pence, commented, "The Schumer Shutdown failed." He added that the Democrats "chose to shut down the government… just to advance an issue pertaining to illegal immigration."
Furthermore, he emphasized that the Congress can get back to work on Trump's agenda now that the government is reopening.