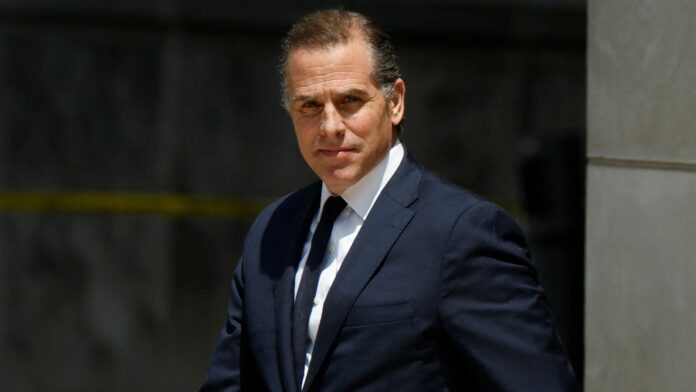 In a shocking turn of events on Tuesday, Hunter Biden's legal representation for his federal tax and weapons criminal proceedings sought withdrawal, dropping a bombshell that he might testify regarding the sudden downfall of Hunter Biden 's plea deal arrangement.
Christopher J. Clark, a prominent figure at Clark Smith Villazor LLP, detailed in his motion that he's directly privy to the intricacies of the negotiation and drafting of Biden's plea and diversion accords.
The unforeseen derailment of this plea deal on July 26 revolved significantly around disputes about whether Biden would be shielded from ensuing federal probes into his overseas trade activities.
The courtroom drama intensified when U.S. District Judge Maryellen Noreika tossed aside the plea, highlighting the ambiguity surrounding the court's jurisdiction over present and prospective case undertakings.
Clark's move, underpinning the rigorous Delaware ethical codes for attorneys, stresses the potential conflict of interest, implying, "Under the 'witness-advocate' rule, I shouldn't remain as counsel."
Hunter Biden Plea Deal : Legal Eagles Shift Positions in Biden Case
While Christopher J. Clark is making headlines with his dramatic exit, another legal titan, Abbe Lowell of Winston & Strawn LLP, unveiled his role as Biden's counsel in a recent disclosure.