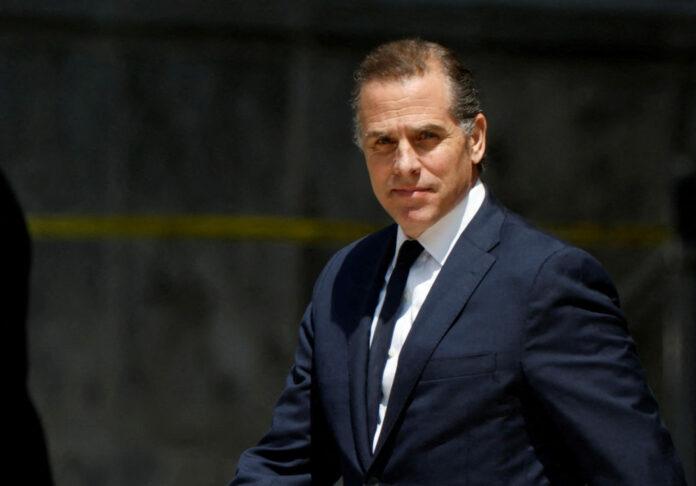 In a development that would feel at home in a high-stakes courtroom drama, Hunter Biden was dealt a stern blow when a federal grand jury laid felony gun charges at his feet this past Thursday. The news came as a riveting sequel to an earlier plot twist – the shattering of a plea deal between the younger Biden and prosecutors.
Hunter Biden Felony Charges : From Deliberations to Decisions
Special counsel David Weiss, taking center stage in this gripping saga, penned charges against Biden that read like a tantalizing legal novel. The list was inclusive of:
A single count of deceit in the procurement of a firearm.
One allegation of misleading statement associated with data mandatory for a federally licensed gun dealer.
The intriguing charge of having a firearm while being an unlawful user or addict of a controlled substance.
To say that the waves from these charges ripple far and wide would be an understatement. Their origins can be traced back to a Delaware federal judge's hesitant step from green-lighting an agreement that Hunter had initially shown eagerness in accepting. U.S. District Judge Maryellen Noreika, in a turn that heightened the narrative's suspense, expressed her qualms in late July. She believed that both the U.S. attorney's office and Hunter's defense were playing a cryptic game, failing to elucidate the court's role in either endorsing or executing the deal.
What Might Have Been: The Ghost of the Delaware Settlement
This proposed truce from Delaware carried with it the allure of a silver lining for Biden. It dangled the possibility of him sidestepping the felony firearm charges. Furthermore, it painted a picture where the shadows of the tax claims were dispelled under conditions that encompassed restitution and a period of probation.