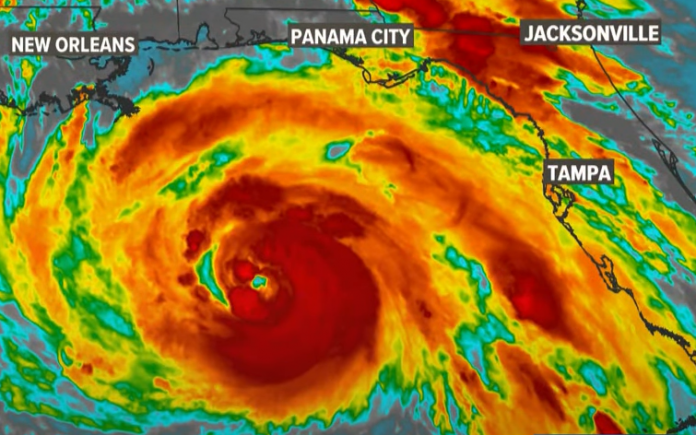 On Saturday at 2 p.m. the governor of Louisiana, John Bel Edwards issued a state-wide warning for all residents to prepare for Hurricane Ida. The storm is scheduled to become a Category 4 before landfall along Louisiana's southeastern coast on Sunday. 
This has the potential to be a life-threatening major storm.  
Category 4 hurricanes have wind speeds between 130 and 156 mph. It is almost certain that in these types of conditions catastrophic damage will occur. Even well-built structures can sustain severe damage. Roofs and exterior walls can be damaged or even blown away. Many trees will be snapped or uprooted. And often people are left without electricity since power poles and facilities will topple.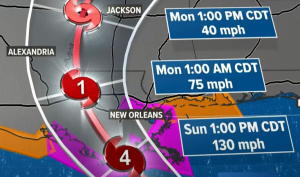 Gov. Edwards says the forecast calls for Hurricane Ida to intensify to a powerful Category 4 storm. From all indications, this will be the strongest storm to hit Louisiana in over 150 years, since the 1850s.
The governor reports that intense wind gusts of up to 110 mph will be active in most of southeast Louisiana. Residents as far north as the Mississippi state line, and as far west as Lafayette, LA should be on the alert. 
According to the governor, flash flooding is a real concern with Hurricane Ida. A wide swath of southeast Louisiana could be impacted by the slow-moving storm.
He said eight to sixteen inches of rainfall are anticipated within a three-day period from Sunday through Tuesday. There is a potential for record rainfall and flooding locally.
Gov. Edwards warned residents who were evacuating from coastal areas and New Orleans to go further North than Baton Rouge. And to shelter further West than Lafayette.
Governor Bel Edwards also acknowledged that Hurricane Ida will be hitting on the 16th anniversary of Hurricane Katrina.