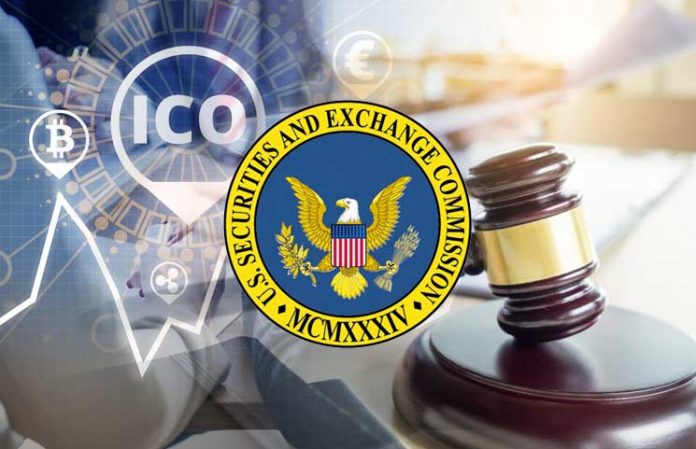 The Securities and Exchange Commission (SEC) filed a lawsuit against a convicted felon, Boaz Manor and his associate Edith Pardo as well as their companies for conducting a fraudulent ICO or initial coin offering.
In the lawsuit, the SEC stated that Manor and Pardo operated CG Blockchain Inc and BCT Inc., which the defendants allegedly used to defraud cryptocurrency investors.
ICO scammer was involved in the collapse of a Canadian hedge fund
Manor is a resident of Toronto, Canada. He previously served one year in prison for pleading guilty to criminal charges due to his involvement in the collapse of a large Canadian hedge fund.
According to the SEC, Manor concealed his identity by darkening his hair, growing a beard and using an alias "Shaun MacDonald. He presented himself as an employee of Pardo. In reality, he is the head of CG Blockchain and BCT. Pardo has no investment or managerial authority over the businesses.
Manor lied to investors. He used his alias during the ICO to "hide his background as a convicted criminal and his involvement in the widely-publicized collapsed of a major Canadian hedge fund," according to the Commission.
He allegedly admitted to some investors that he did not disclose his true identity because doing so would destroy his company.
Defendants misled investors about their blockchain technology
Additionally, Manor and Pardo allegedly marketed and sold digital asset securities called BCT Tokens between August 2017 and September 2018. The defendants claimed that are developing technologies for hedge funds and other cryptocurrency investors. They also claimed that 20 hedge funds are testing their technology to record transactions on a blockchain.
In fact, they only sent a prototype to a dozen hedge funds. None of the hedge funds used or paid for the defendant's barely functional technology. The hedge funds accepted the prototype because the defendants promised to help them secure up to $200 million of investment, which was not disclosed to their token investors.
Manor, Pardo and their businesses scammed more than $30 million from hundreds of cryptocurrency investors who participated in their fake ICO. The defendants violated the antifraud and securities registration provisions of the federal securities laws, according to the SEC.
The Commission is seeking a final judgment ordering the defendants from violating federal securities laws and rules, to disgorge any ill-gotten gains plus interest and to pay civil money penalties. It is also seeking an order prohibiting the defendants from participating in future securities offerings.
In a statement, Joseph Sansone, Chief, Market Abuse Unit of the SEC, commented, "Learning about the identity and background of the individual or individuals behind a venture is one of the first things we tell investors to do before trusting anyone with their money."