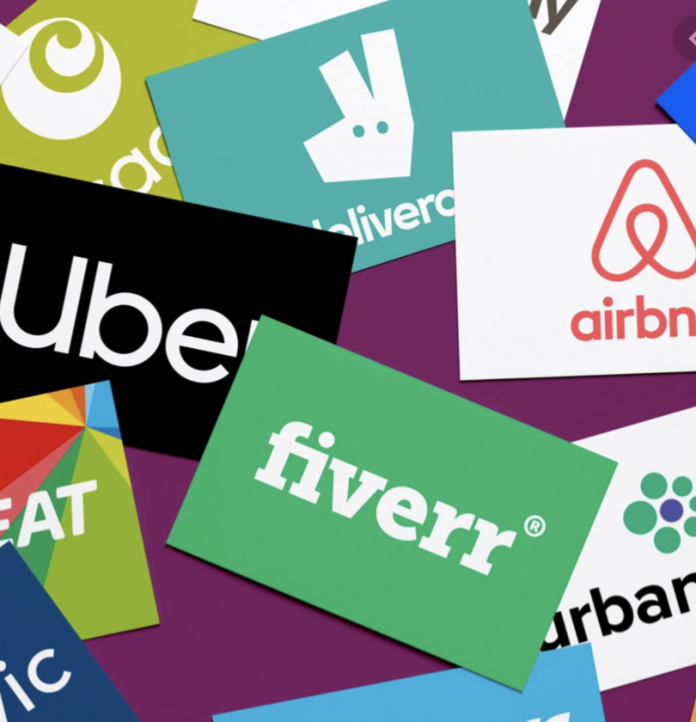 As we usher in a new decade, fresh and developing trends in the education sector overwhelmingly point to the gig economy. As society advances, the world of work is changing and becoming more centered around technology.
Every day, individuals are seeking new options and the gig economy is ripe with them; some examples of the gig economy and the ascension of the fourth industrial revolution include International Career Institute, Upwork, and DoorDash. 
Technology's increasing role in the conduct of business is what ultimately comprises the fourth industrial revolution. 20 years ago, no one would have imagined that people could further their education without leaving home, yet the success of the gig economy makes this possible with International Career Institute. 
International Career Institute
The ideas of people earning income with only a computer and wifi or being able to supplement their income with a membership on a mobile app were foreign in the 80s and 90s. Due to the present times of the gig economy, a plethora of new options, possibilities, and opportunities are available to those who seek them. 
The education model of confinement to the walls of a traditional classroom is becoming more and more obsolete. Online education continues to increase in popularity and use as individuals crave freedom and flexibility in their lives. Programs such as International Career Institute provide students with educational opportunities that can be pursued from virtually anywhere with access to the internet. 
Upwork
Parallels between International Career Institute and Upwork should not go unnoticed. As the number one freelance platform in the world, Upwork connects clients and freelancers, allowing both parties to complete necessary business tasks without very strict confines. Word-of-mouth, results from satisfied Upwork users, and the rise of the gig economy each account for why this platform appeals to a diverse range of workers. 
According to 2019's Freelancing in America study conducted by Freelancer's Union and Upwork, 77% of freelancers agree that technology makes their jobs easier. Moreover, the 57 million Americans who freelanced in 2019 marks a significant jump from that of 53 million in 2014.
DoorDash
While platforms like International Career Institute and Upwork certainly indicate the presence of the fourth industrial revolution, this revolution extends beyond the educational sector. DoorDash, a popular food delivery service, has also become increasingly popular over the years. With a simple download of an app, consumers can easily become DoorDash drivers who deliver food or customers who order food via the app. 
Like International Career Institute and Upwork, DoorDash meets consumers' demands and contributes to the prosperity of the gig economy. In a world where people are busier and more consumed by responding to emails or fulfilling obligations, cooking or going out to eat can take up more time than its worth.
In turn, comes the demand for easy access to food that can be delivered with the tap of a mobile button. Moreover, DoorDash provides valuable opportunities for individuals who are currently between jobs and/or seeking additional income streams. 
—-
International Career Institute, Upwork, and DoorDash are only the beginning of gig economy times. As the world of education, work, and consumerism becomes more technology-based, available opportunities and pathways will continue to follow suit.