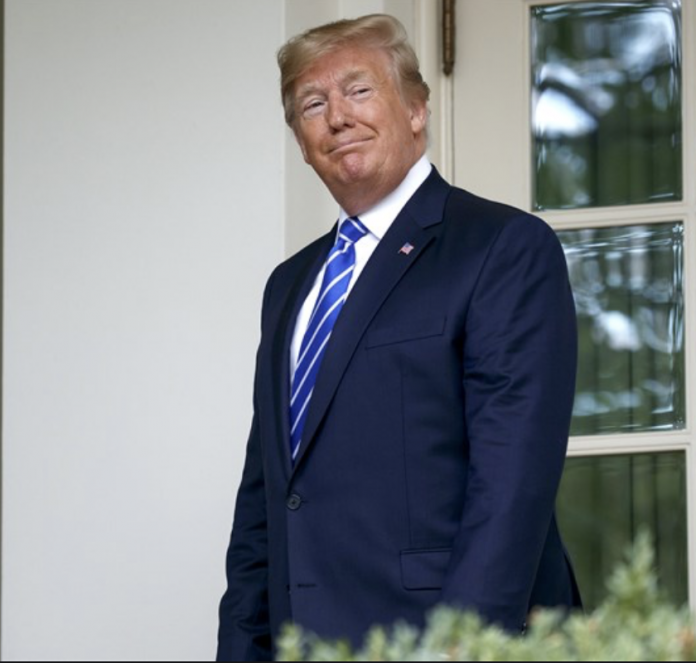 Earlier this week, House Democrats decided to bring articles of impeachment against President Trump. Citing high crimes and misdemeanors as the president's impeachable offenses, Democrats accused Trump of abusing his power and obstructing justice.
The president and his supporters have made no qualms about pushing back against the Democrats' crusade to boot Trump out of office. However, one Trump supporter has warned that impeaching the president may come with unintended consequences, such as the "second Civil War."
A Pending Civil War?
On Tuesday, the president convened with supporters for a rally in Hershey, Pennsylvania. During this rally, Trump talked about the successes of his presidency, the Democrats' work to impeach him, and a host of other issues. Like all of the president's rally, his supporters cheered him on and responded positively to his remarks.
During Trump's time in Hershey, CBS News managed to speak with certain Trump supporters. The network asked the president's backers about their thoughts on him being impeached and subsequently removed from office.
One supporter had a pretty grim response, citing the possibility of a "second Civil War."
Another supporter predicted that anger and violence would break out across the nation in the event of a successful Trump impeachment. This particular Trump supporter furthermore noted the political division which presently exists in America.
His precise statements on the matter read as follows:
"There'll be a lot of mad Americans. Possibly, 70, 80 thousand — 70, 80 million Americans on the loose, not very happy. […] We have families torn apart — including my family. My daughters are liberal, I'm conservative. Now that this whole thing has been going on, we just had a problem at Thanksgiving. Very unfortunate."
Additional Trump supporters told CBS News that they don't believe the president will be removed from office.
Going Forward
Now that Democrats have officially brought impeachment articles against the president, they must vote on them. If they get the necessary votes, the Senate will then conduct a trial.
Due to the Senate's Republican control, many Americans believe Trump will ultimately face acquittal and subsequent exoneration. The likelihood of 67 senators voting to boot Trump out of office is virtually less than zero.