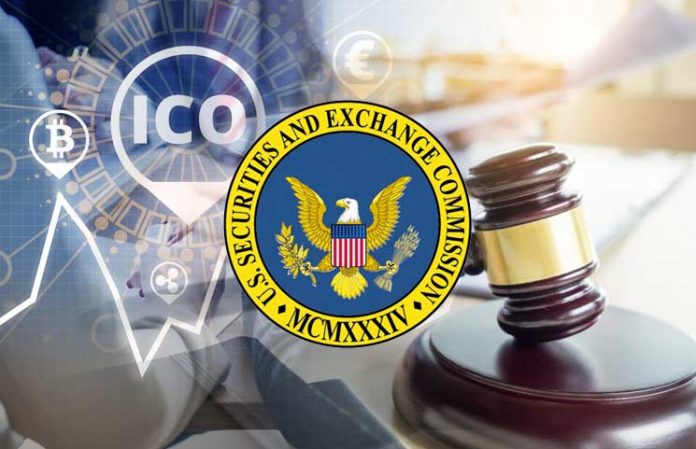 The Securities and Exchanges Commission (SEC) filed a lawsuit against a digital asset company and its founder for allegedly bilking millions of dollars from investors through a fraudulent initial coin offering (ICO).
In its complaint, the SEC alleged that United Data also doing business as Shopin and its founder Eran Eyal defrauded hundreds of investors and raised more than $42 million from them.
Defendants lied to investors about Shopin token
Mr. Eyal and his company allegedly misrepresented and omitted material information about is unregistered digital asset called Shopin token during the ICO.
The defendants allegedly sold the unregistered Shopin token to investors during a "pre-sale" in August 2017 and to the general public during an ICO starting in March 2018 until April 2018.
According to the SEC, Shopin conducted an "illegal" ICO citing the fact that "there was no registration statement filed or in effect for the offers and sales of the Shopin token and no exemption from registration applied."
Additionally, the defendants alleged falsely listed a prominent Silicon Valley blockchain entrepreneur as its advisor their marketing materials. Mr. Eyal also allegedly misleadingly suggested that a successful online company was an investor in Shopin.
Furthermore, the SEC alleged that Mr. Eyal improperly used proceeds from the fraudulent ICO to pay for personal expenses and satisfy a legal judgment against his previous company.
The SEC said Mr. Eyal and Shopin committed securities fraud. It is seeking a court order permanently restraining and enjoining the defendants from violating federal securities laws.
Holding defendants accountable for conducting illegal ICO
In a statement, SEC New York Regional Office Director Marc Berger, commented, "As alleged in today's action, the SEC seeks to hold Eyal responsible for scamming innocent investors with false claims about relationships and contracts they had secured in support of a blockchain-based universal shopper profile,"
He added, "Retail investors considering an investment in a digital asset that meets the definition of a security must be afforded the same truthful disclosures as in any traditional securities offering."